Lotus 38 visits Indy's 100th anniversary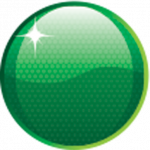 Jim Clark's famed 1965 Indianapolis 500 winning Lotus Ford 38/1 will return to the race track prior to this weekend's 100th anniversary Indianapolis 500.
The car, which famously became the first rear-engined machine to win 'the greatest spectacle in racing,' has been restored by the Henry Ford Museum to be part of the pre-race activities.
The Lotus will represent the 1960s decade in the parade, and will be driven by four-time Indianapolis 500 winner Al Unser Sr.
According to the executive vice president of The Henry Ford Museum, Chris Overland, the 1965 winner is the greatest Indy car ever.
"Being steward of this car at Henry Ford Museum has been an incredible journey for us," said Overland.
"We had the chance to reinvent history and bring this historic car back to life by conserving it, using all of the original materials and all the original parts.
"This is one of the most important racing artifacts in the world.  It was one car, one driver, for one race. And it went and dominated, leading 190 of 200 laps.
"This is why we consider it the world's greatest Indy racing car and a treasure of The Henry Ford. We can use it to tell future generations how to innovate using this as a model."
The museum completed the restoration thanks to a special set of 'Indy' tyres from Firestone – made to replicate the bespoke rubber designed for the car's assault on the 1965 race.