Briscoe's team scores a win prior to 500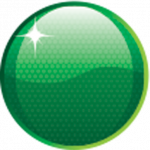 Team Penske and the IZOD crew of Aussie Ryan Briscoe has started the build up to this weekend's 100th anniversary of the Indianapolis 500 in impressive fashion by winning the Firestone pit crew competition this morning.
The crew won the final with a time of 7.822 seconds, beating home the Target Chip Ganassi crew of Dario Franchitti who registered a 8.481-second stop.
The $50,000 win was the perfect start to the weekend and a great confidence booster according to Penske team boss, Tim Cendric.
"Today is about these guys (the pit crew)," said Cendric.
"It's about the dedication and work of these guys who make it happen week in week out.
"The Biggest thing about this competition is that it givse these guys a heap of confidence. And that is important at this place."
Briscoe, who was cheered on by his Sydney-based parents, Geoff and Marianne, was delighted for his crew.
"This event is about these guys (crew) behind me," said Briscoe.
"They work so hard week in and week out, especially in the build-up this event. This gives them a chance to show case themselves in front of everyone and all I can do is screw it up for them really. I have to hit my marlks.
"We will have 6-7-8 maybe nine stops in the race. Pits stops are so important here and this a great indication our team is on its game.
Briscoe struggled in qualifying and finally made the field on bump day and will start 27th, while his Aussie teammate Will Power starts 5th and Helio Castroneves, a three-time Indy 500 winner, starts 16th.
"It would be nice to be starting a little further to the front. A lot can happen starting the middle of the ninth row – I will need to have my eyes open," said Briscoe.
"Roger (Penske) will be calling my strategy and he is the master of it. We just need to keep our heads down and get the job done."
The 2011 Indianapolis 500 will be shown live in Australia on Speed from 1:00am-5:30am Monday. Check local guides for further detail.