Webber confident of recovering after tough start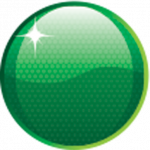 Mark Webber is confident that the reliability issues that plagued his Thursday practice sessions in Monaco will not hamper his weekend.
The Australian did not complete a flying lap in the 90 minute Practice 1 session due to a cut gearbox wiring loom, while a KERS problem appeared in the afternoon.
"We still got a lot of good information," said Webber of his day.
"It's easy to get out there and try and get to where you should be and make mistakes, but we got the information and have lot to go through.
"We should be alright by Saturday. We will get back into the groove Saturday and recover the weekend."
Fellow Red Bull-backed Australian Daniel Ricciardo had a busy day in Monaco, completing Practice 1 duties for Toro Rosso immediately after topping Practice 1 for the Formula Renault 3.5 class.
Focussing on gathering basic ride-height, aerodynamic and KERS activation data, Ricciardo said he enjoyed his first taste of Formula One power on the famed Monaco streets.
"Before driving the F1 car, I had a practice session for the World Series. That was a good experience, because not many drivers get to drive two sessions in a morning, in beautiful race cars in Monaco," said Ricciardo.
"Your first time driving Monaco in a Formula 1 car is always going to be difficult so it was good to go out in the other car and see the track again for the first time since last year.
"Driving a Formula 1 car round here is really crazy and a lot of fun."
Click below to view Speedcafe.com's Monaco Race Guide