V8 Supercars secure new three-year QR deal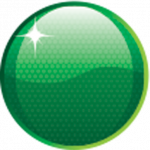 V8 Supercars will return to Queensland Raceway for the next three years after announcing a new deal today.
A new agreement between the Queensland Government, Ipswich City Council and V8 Supercars has secured V8 competition at the Ipswich circuit until at least 2013 with an option to extend further.
Tickets for this year's event, to be held on August 19-21, have officially gone on sale today.
The announcement was made at Brassall Primary School in Ipswich by Queensland Sport Minister Phil Reeves, Ipswich Deputy Mayor Victor Atwood and V8 Supercars driver Russell Ingall. It coincided with a V8 Supersafe road safety presentation to students from Brassall Primary School.
It is the first time in recent years the event has had a multi-year agreement, this coming through the joint alliance between the Queensland Government, Ipswich City Council and V8 Supercars.
Events Queensland has played an integral part in guaranteeing the events' immediate future.
"Ipswich has been through hell and high water after this year's devastating floods and it's terrific to bring some good news to the city as it works to get back on its feet," Minister Reeves said.
"Locking in the Ipswich 300 will give local businesses and the community a big confidence boost for at least the next three years. The State Government is proud to offer its financial support to secure this great event for the next three years.
"The Ipswich 300 is an integral part of this state's V8 Supercar circuit which also includes the Gold Coast 600 and Townsville 400 and showcases Queensland to a huge national and international TV audience."
Ipswich Mayor Paul Pisasale was awarded the first ticket to the 2011 event.
Mayor Pisasale, who was returning from an overseas trip, was represented by Atwood at Brassall Primary School today for the road safety presentation to students led by Ingall.
Pisasale said securing the Ipswich 300 was a major benefit to his region.
"It is also an opportunity for the local community to come together with a sense of pride in hosting a national sporting event," Pisasale said.
"Sponsorship of the V8 Supercars is one of the most cost effective ways to market Ipswich to a national and international audience.
"I believe it will also help encourage investment in one of Australia's fastest growing regions which in turn creates jobs.
"Fans of V8 Supercars are sure to be excited to learn the Championship will be at Queensland Raceway for further three years."
The 2011 Ipswich 300 will feature the first south-east Queensland appearance of Disney Pixar's Cars Truck Tour 2011, one of the stars on the about to be released Cars 2 movie.
The Disney Pixar's Cars Truck Tour 2011 themed installation features a number of entertainment zones and themed activity stations.
Adding to the excitement of the Disney appearance at the Ipswich 300 is that kids under 12 are free with a paying adult when they attend the event.
Support categories include the Fujitsu V8 Supercar Series, the Viking Australian Superbikes, Australian Formula Ford and Aussie Racing Cars.