Sisters to make history at Phillip Island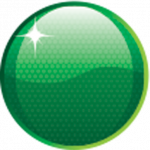 Melbourne sisters Lauren and Maddison Gray will make history this weekend when they share the grid at the opening round of the Australian Production Car Endurance Championship at Phillip Island.
It is believed the sisters, from Melbourne's western suburbs, will become the first to compete at the same time in a national-level Australian endurance race, after previously competing together in the Australian Manufacturers Championship.
Lauren will co-drive with Jake Williams in a Toyota Corolla, having previously  teamed with the New South Wales-based driver at last year's Eastern Creek Six Hour.
Younger sister Maddison will drive with current Victorian Formula Vee title leader Ash Quiddington in the team's Toyota Echo in Class E. Maddison currently leads the 1200cc-class in the same championship.
The Gray family does have a history of setting family records, however, with Lauren having teamed with father Michael in the 2010 Armor All Bathurst 12 Hour to become the first father-daughter combination to start a major endurance race on the Mountain.
"It was special to race at Bathurst with dad, and it will be very similar to tackle a major endurance race with my sister in the field as well," said Lauren Gray.
"Maddison has been coming on very quickly and getting plenty of experience in Formula Vee racing and in the Echo and we know she's ready for a major race like this.
"It's going to be quite a buzz for me, but especially for Dad to have the two of us out on track at the same time in a major race like this."
Maddison said she was looking forward to racing her older sister.
"We don't get to race together very often, so to get the chance to do it in the same team will be great, especially in a big race like this one," she said.
"I'm really looking forward to my first endurance race. It's a different kind of challenge to what I am used to but I'm very keen to be able to experience it this weekend.
"I think it makes it easier doing it with family around you and supporting you, and you can't have much more than your sister in the other car and your dad on the radio!"
The two-day race meeting begins tomorrow with practice and qualifying, while the six-hour race will kick-off on Sunday morning.
CLICK HERE to see the full Phillip Island entry list