Schwerkolt using Kokoda to consider future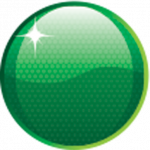 Popular V8 Supercars licence holder Charlie Schwerkolt is going on the adventure of a lifetime before making up his mind on his future in V8 Supercars.
The 49-year-old business man, owner of the #18 Racing Entitlements Contract that he leases to Dick Johnson Racing, is heading to Papua New Guinea's famous Kododa Trail today – the 96 kilometre overland track that is best known as the location of the World War II battle between Australian and Japanese forces in 1942.
Schwerkolt was unceremoniously dumped out of the sport after a bitter battle with long-time mate and partner Dick Johnson at the end of last year's championship.
After parting ways with Johnson, Schwekolt kept his skin in the game with a REC, and tried to orchestrate an ill-fated entry for James Courtney in this year's championship.
Schwekolt decided to keep his REC at DJR, eventhough he has nothing to do with the running of the entry.
His lease deal is for two years (the maximum permitted under REC rules).
What will he do with his REC at the end of 2012? Schwerkolt says there will be plenty of options, and his Kokoda adventure will go some way to easing his mind.
"They say that Kokoda is a life-changing experience. You have no mobile phone for seven days, so I'll have plenty of time to think about things and where I want to be in the next 18 months," Schwerkolt told Speedcafe.com.
"I definitely want to be in the game, more than I am now. I can only lease my licence until the end of 2012, so the plan will be to go racing in 2013, and I'm looking at all sorts of options and seeing what the best thing is for me and my company (Waverley Forklifts) to be involved with.
"I'm looking at all my options, and there's a few there, but it's probably a little bit early at the moment. I've been in contact with many team owners, and we're just sussing out the best option to go do it properly and enjoy it."
Schwerkolt predicts that he won't be short of options at the end of his lease term.
"The sale of V8 Supercars has been a fantastic thing, and it might change a few things," the says.
"Some team owners might want to get out. There will be some options around over the next few years."
Before he considers running a V8 Supercars team again, he has the Kokoda challenge to deal with.
Together with friend and sports athlete trainer Phil Young, the pair will trek for six straight days through the disease infested area – known as one of the great human fitness challenges.
"Not running a race team, I was probably a little bit bored and a little lost at the start of the year," he said.
"I wanted to get fit, and I wanted to challenge myself, so I met up with ex-DJR trainer Phil Young and we decided to do Kokoda and challenge ourselves.
"It's a special year for us – we both turn 50 this year – so we're going to do it and we'll go and walk our way through New Guina.
"We've been training far too much for this. It has been massive. We've been training three or four days a week, 8-10 km a day. A few weekends ago, we did 50km, going from Mount Tamborine area and through the Hinterland at the Gold Coast.
"We'll be sleeping in tents, and apparently it's raining up there now, so there'll be plenty of mud, leaches and mozzies!
"I think we're prepared for it. I start taking malaria tablets todays, I'm pretty fit and I'm really excited. I can't wait."