Three-hour kart enduro to raise cash for JR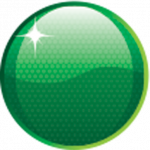 Jason Richards is a passionate man and one thing he is very passionate about is the sport of karting.
In six weeks time the Australian karting community will come together to show its support for the V8 Supercars driver while he battles a rare form of cancer.
A three hour endurance race will be held at the Ipswich Kart Club in Queensland on Saturday July 16, with many of the country's top karters set to take the challenge to some of the stars in the V8 Supercars Championship.
Competing aboard 125cc karts, up to 40 teams of two drivers will be taking to the track under lights to chase the victory and all for a good cause.
All money raised from the event will be donated to the 'bid 4 Jase' fund, which has been designed to raise funds for his treatment and to provide support for his family during his absence from the V8 circuit.
Richards' career started some 27 years ago aboard a kart in Nelson, New Zealand and he secured two National Championships during his time in the sport. Since graduating to the V8 Supercar ranks Richards has always been a big supporter of the karting community across both Australia and New Zealand, the upcoming race is a way for the karting community to repay the favour.
Initiated by Queensland Karting Association President Gavin Dicinoski, the event has already got a number of V8 Supercar drivers keen on getting back behind the wheel of a kart for a good cause.
"Whenever we've looked to the V8 Supercar drivers to lend a hand at karting events Jase has always been the first to put his hand up to help – this is our way of returning the favour," said Dicinoski.
"When he came to our charity race events in Gladstone and Rockhampton a few years ago he went above and beyond to make sure everyone had a good time and we raised a significant amount of money for the local charity.
"Already the support from the karting community has been strong for the event and we're in the process of ensuring a number of V8 Supercar drivers will be lining up on the grid."