Pros join Ams in Radical Cup at the Island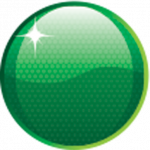 The second round of the 2011 Radical Australia Cup will take place at Phillip Island this weekend, with the Victorian venue playing host to the category's first 'biduro' event of the year.
The format, which sees two 50 minute races run across Saturday and Sunday, allows professional drivers to team up with series regulars.
Past and present Formula 3 racers Barton Mawer and Bryce Moore have been drafted in under the biduro regulations to race alongside Radical regulars Peter Opie and Richard Bloomfield respectively, while a further seven entries will see amateurs pair up together.
While those teamed with 'pro' drivers are levied with a 30s addition to their compulsory pitstop, Opie says that brining in drivers of the calibre of Mawer will help the whole category.
"Part of the reason we've invited Bart is to use his immense knowledge to help us all collectively as a group," said Opie.
"Anyone paired with a 'pro' driver the calibre of Barton or Bryce, automatically receives an additional 30 second penalty during the compulsory mid-race pitstop, so that makes it far more challenging to contend for an outright win.
"The benefit though is gaining data from guys like Barton and Bryce, both of whom will extract the maximum from the SR3 and it's that data we can overlay against the series regulars to help them improve their overall performance."
While Round 1 winners Tim Berryman and Jonathon Miles are again expected to set the benchmark this weekend, two brand-new 2011 model SR3s will make their debut in the hands of Tony Palmer and Chris Medland.
Medland's entry will be resplendent in a special chrome livery, and will join the existing 2011 models of Peter Opie and Greg Smith on the grid.
Also in the field this weekend is Porsche GT3 Cup Challenge competitor Jan Jinadasa, who is looking forward to his Radical debut alongside fellow Porsche racer Dean Koutsoumidis.
"I drove one at Eastern Creek earlier in the year, and I just couldn't stop smiling," said Jinadasa of the SR3.
"The Porsche is a big powerful brute of a thing that's very physical to drive hard, whereas the Radical has enormous grip.
"I knew from the moment I first drove it that Phillip Island would be magical behind the wheel of a Radical and when they told me about this round I signed on immediately..
"For now my focus is Porsche, but that will depend on the weekend, if it's half as much fun as I think it's going to be, I'll want to own one myself!"
The 2011 Radical Australia Cup will be contested over five rounds, with Round 4 at Eastern Creek Raceway also scheduled as a biduro event.
See below for the Round 2 entry list
| | | |
| --- | --- | --- |
| 1 | Peter Opie/Barton Mawer | Radical Australia |
| 4 | Ed Singleton | MPA Projects |
| 5 | Simon Haggarty | Haggarty Race Team |
| 6 | Tony Haggarty | Haggarty Race Team |
| 7 | Steve Shelley | |
| 9 | Chris Medland/Bill Medland | Radical Australia |
| 11 | Robert Baird/Gary Walker | Radical Team Melbourne |
| 16 | Phil Anseline/Oliver Smith | WT Partnership |
| 21 | Brett Sutton | |
| 32 | Sue Hughes | Navybox School of Motorsport |
| 33 | Tim Berryman/Jonathon Miles | Volvo Cars Australia |
| 44 | Glyn Edis | Interior Developments |
| 57 | Richard Bloomfield/Bryce Moore | Key Produce |
| 70 | Tony Palmer | Radical Events |
| 71 | George Davis/Francois Jouy | |
| 77 | Jan Jinadasa/Dean Koutsoumidis | |
| 78 | Greg Smith/Byron Smith | Radical Australia |