NHRA star heading to Winternationals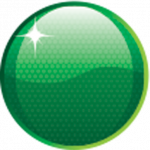 47-year-old McLenathan – who has won 34 Top Fuel NHRA final rounds – returns to Australia for the first time since 2007 and it will be his first appearance at Willowbank for the annual Winternationals to be held June 10-13.
Cory Mac as he is known will pilot one of two Santo Rapisarda owned Top Fuellers in the event.
Ironically, McLenathan doesn't have a full time ride in 2011 after parting company with Don Schumacher Racing at the end of last year, but raced at the recent Topeka NHRA event – and that is where Rapisarda presented his idea to come to the Winternationals.
"When Santo asked me to come down and race at the Castrol EDGE Winternationals, I was very quick to accept," McLenathan said. "I'm available this year to do it – fortunately or unfortunately whichever way you look at it. Everyone in America knows about the Winternationals and would love to head down here, but in most cases the schedules just don't line up."
Rapisarda, too is elated that he can bring McLenathan down to race for the Aussie fans.
"It took him all of about 10 seconds to say yes," the Sydney stalwart told Speedcafe.com. "He is a true pro and one of the best Top Fuel racers in the world. As a track, Willowbank means so much to us and it would just be phenomenal to win the Winternationals with Cory on board."
Willowbank Raceway Managing Director, Steve Bettes was quick to heap praise on Rapisarda for having the foresight to add such an international flavor to what is already the biggest drag racing event outside North America.
"It's incredibly exciting for us as a track to have someone like Cory Mac coming to race here," he beamed. "I'm sure the race fans will take to his visit in their droves. Santo's commitment to Top Fuel racing both here in Australia and in America is unquestionable and I am sure the faith he has placed in Cory Mac will be repaid in droves."
The Castrol EDGE Winternationals feature every ANDRA Pro Series category and take place right across the Long Weekend in June, stretching this year into the holiday Monday for eliminations.
American NHRA superstar, Cory McLenathan is a massive last minute entrant into the Castrol EDGE Winternationals Top Fuel field.