Murphy: New NZ V8 is just like a V8 Supercar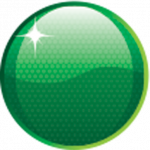 Greg Murphy says that New Zealand's new-generation V8SuperTourers are as close to an Australian V8 Supercars as you'd like.
Murphy completed more than an hours running in the prototype V8SuperTourers at Hampton Downs today in wet conditions.
The new V8SuperTourers class will debut in 2012, with 16 cars committed to the opening round. Murphy is one of the drivers locked into the inaugural season.
The four-time Bathurst 1000 winner says the prototype V8SuperTourers is a great base to build on.
"This was my first drive in the new car and it's great," he said.
"We're definitely on the right track having a prototype for testing and we're also on the right track with where this prototype will take us with the finished race cars when they get to New Zealand later in the year.
"There are so many similarities to a V8 Supercar, but the V8SuperTourer is lighter. It's got plenty of power; the chassis is great; it looks great and sounds great. The whole project is very exciting. There's a little work to do, but the race car is a nice, simple, solid package. Everyone who has driven the car today is smiling – they just love it."
Also driving the car today at Hampton Downs Andy Booth, Kayne Scott and Paul Manuell. A total of 57 trouble-free laps were completed with the four drivers.
Sixteen V8SuperTourers are being built this year with 15 of this initial run already sold. The purpose-built race cars are all mechanically identical, running the same all-alloy 7-litre engine which produces around 550hp. The monocoque chassis is built to accommodate both the current Holden Commodore VE and Ford Falcon FG bodies, as well as other similar-sized four-door production vehicles.
Murphy, Booth and Manuell are confirmed to start in the VE Commodore V8SuperTourer, while McIntyre has bought two FG Falcon versions of the V8SuperTourers, driving one himself. The Nelson-based driver hasn't yet announced who the second driver will be.
The new V8SuperTourers commence their inaugural seven round race series at Hampton Downs over the weekend of 17 to 19 February 2012.