Mid pack start for Ambrose in 600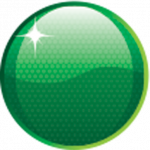 Australia's Marcos Ambrose will start the longest race in NASCAR, the Coca-Cola 500 in Charlotte, from 24th position following qualifying at Lowe's Motor Speedway.
Pole position went to Brad Keselowski, with Ambrose's Richard Petty Motorsports team-mate AJ Allmendinger to share the front row for the 600 mile race that will run Monday morning Australian time.
After practice in warm conditions during the day, the #9 Ford team did not have the best set-up for the evening qualifying session. 
"We just didn't get it right this afternoon when the track was hot and it is what it is," said Ambrose.
"It's a long race, but every spot counts."
Five cars failed to make the 43-car grid with Andy Lally, TJ Bell, Scott Wimmer, Tony Raines and Scott Riggs all set to watch the race from the grandstands.
A car that did make the field was the Wood Brothers #21 of Ricky Stenhouse Jr., who is substituting for Daytona 500 winner Trevor Bayne. Bayne has been unable to race since 23 April due to a mystery illness. However, Stenhouse Jr. was fighting fit as he set the ninth fastest time in qualifying.
The Wood Brothers are not running the full NASCAR Sprint Cup Schedule, so had to qualify on time and not rely on a provisional starting position reserved for the top 36 in owners' points or a past champions guaranteed starting spot.
Bayne is due to race in the Nationwide Series next weekend in Chicago.
Qualifying Results: Coca-Cola 600 Lowe's Motorspeedway – Charlotte
| | | | |
| --- | --- | --- | --- |
| Pos | Driver | Speed | Time |
| 1 | Brad Keselowski | 192.089 | 28.11 |
| 2 | A.J. Allmendinger | 191.693 | 28.17 |
| 3 | Carl Edwards | 191.686 | 28.17 |
| 4 | Denny Hamlin | 191.367 | 28.22 |
| 5 | Jeff Burton | 191.245 | 28.24 |
| 6 | Jimmie Johnson | 191.069 | 28.26 |
| 7 | David Reutimann | 190.921 | 28.28 |
| 8 | David Ragan | 190.799 | 28.30 |
| 9 | Ricky Stenhouse Jr. | 190.752 | 28.31 |
| 10 | Clint Bowyer | 190.705 | 28.32 |
| 11 | Jeff Gordon | 190.604 | 28.33 |
| 12 | Ryan Newman | 190.564 | 28.34 |
| 13 | Mark Martin | 190.409 | 28.36 |
| 14 | Martin Truex Jr. | 190.201 | 28.39 |
| 15 | Greg Biffle | 190.161 | 28.40 |
| 16 | Paul Menard | 190.067 | 28.41 |
| 17 | Kasey Kahne | 189.893 | 28.44 |
| 18 | Brian Vickers | 189.867 | 28.44 |
| 19 | Matt Kenseth | 189.860 | 28.44 |
| 20 | Regan Smith | 189.767 | 28.46 |
| 21 | Kyle Busch | 189.440 | 28.50 |
| 22 | Tony Stewart | 189.414 | 28.51 |
| 23 | Joey Logano | 189.321 | 28.52 |
| 24 | Marcos Ambrose | 189.288 | 28.53 |
| 25 | Dale Earnhardt Jr. | 188.937 | 28.58 |
| 26 | Kurt Busch | 188.844 | 28.60 |
| 27 | Bobby Labonte | 188.653 | 28.62 |
| 28 | Kevin Harvick | 188.416 | 28.66 |
| 29 | Juan Pablo Montoya | 188.160 | 28.70 |
| 30 | David Gilliland | 188.048 | 28.72 |
| 31 | Travis Kvapil | 187.990 | 28.72 |
| 32 | David Starr | 187.944 | 28.73 |
| 33 | Michael McDowell | 187.682 | 28.77 |
| 34 | J.J. Yeley | 187.513 | 28.80 |
| 35 | Jamie McMurray | 187.201 | 28.85 |
| 36 | Joe Nemechek | 187.169 | 28.85 |
| 37 | Casey Mears | 186.994 | 28.88 |
| 38 | David Stremme | 186.916 | 28.89 |
| 39 | Mike Bliss | 186.413 | 28.97 |
| 40 | Landon Cassill | 185.567 | 29.10 |
| 41 | Robby Gordon | 184.780 | 29.22 |
| 42 | Dave Blaney | 184.527 | 29.26 |
| 43 | Mike Skinner | 186.774 | 28.91 |
| 44 | Andy Lally | 186.651 | 28.93 |
| 45 | TJ Bell | 186.567 | 28.94 |
| 46 | Scott Wimmer | 186.213 | 29.00 |
| 47 | Tony Raines | 184.483 | 29.27 |
| 48 | Scott Riggs | 183.730 | 29.39 |