Mercedes GT3 undergoes parity testing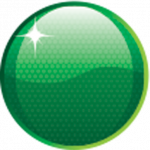 Peter Hackett's Mercedes SLS GT3 will hit the track today at Eastern Creek for parity testing ahead of its debut in the Vodka O Australian GT Championship.
Hackett, who finished fifth in last year's GT Championship behind the wheel of a Lamborghini Gallardo, is the first to import one of the 6.3 litre German machines to Australia.
The car will be tested at Eastern Creek against the existing cars today by part-time GT driver Allan Simonsen, ahead of Round 3 of the championship.
According to Australian GT category administrator Rachael Wagg, the car will be levied with parity restrictions such that it is the performance equal of the category's current vehicles.
"We need to see where the vehicle (Mercedes) is at and make sure that the parity adjustments we are applying to the car make it in line with other vehicles in the category," Wagg told Speedcafe.com.
"Allan is driving a number of cars today to confirm that the parity we are setting to the Mercedes is correct, as well as doing some parity testing on some of the other cars.
"The parity benchmark is set with the cars that we have now. The newest car we have at the moment is the Audi, which is a 2009 car, and everything else is 2006 to 2008.
"So any car has to be brought back to the speed of the current eligible vehicles."
The Mercedes SLS made its FIA GT3 European Championship in Portugal earlier this month – with seven of the German machines among the 26 car field.
While the Australian GT Championship does not allow 2010 or 2011 specification versions of currently eligible vehicles to race, the Mercedes SLS will be added to the eligibility list as a new model.