Lowndes: I'm airborne three times a lap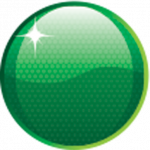 Craig Lowndes and Warren Luff continue to prepare for their assault on the Nurburgring this weekend.
The V8 Supercars drivers will team up in a Audi Race Experience prepared R8 LMS GT3 for the four-hour VLN series race at the famous German circuit this weekend.
Having flown out of Australia on Tuesday, Lowndes and Luff have spent the week enjoying Audi's hospitality, as well as learning the circuit in a pair of R8 road cars.
While yet to hit the track in the race cars, Lowndes says the track is living up to all his expectations.
"It's really a fantastic track – it's so long and intense," said Lowndes.
"The car gets airborne three times a lap, and that's just in the road car, I can't imagine what the race car is going to feel like.
"I've just got to get my head around which corner comes after the next.
"The first half of the circuit is almost flat-out, it's quite amazing, 250km/h quite easily in the road car."
Luff, who shared a Race Experience R8 with Lowndes to record a second place finish in February's Bathurst 12 Hour, has raced at the Nurburgring twice before.
Nevertheless, the 35-year-old says that working with renowned sportscar and GT ace Marco Werner prior to the weekend's race will prove invaluable.
"Learning the track is very difficult, but with Marco Werner's guidance we are making headway," said Luff.
"The car and the team are so good that hopefully I can become part of Audi's endurance racing legacy."
The pair will have only a two hour familiarisation session in the R8 LMS race car before qualifying on Saturday morning (German time).
Audi has entered five cars for the VLN race, as they continue to prepare for their 2011 Nurburgring 24 Hours campaign next month.
The team completed a 30 hour test in France prior to arriving at the Nurburgring.