Ken Smith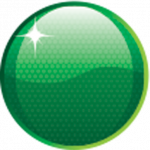 New Zealand has produced some wonderful international racers, drivers like Bruce McLaren, Chris Amon, Scott Dixon, Denny Hulme and Ken Smith.
Ken Smith was born in 1942 and he has been racing for a very long time. He started racing in the 1950s and going into this season will be his 54th straight season of racing.
When you look at Smith's CV you notice that he's won just about everything there is to win. Hill Climb titles mesh with three New Zealand, three Penang and one Malaysian Grand Prix wins. He's a five times NZ Goldstar champion, he's a member of the Motorsport New Zealand Hall of Fame, his name adorns Mansfield's main straight and he was awarded an MBE in 1988 for services to motorsport.
Smith won his first championship as a 16 year old, when he won the New Zealand Hill Climb. Back then Hill Climbing was popular; he first raced in a Ford 8 Special, which he described as 'a bit of an old pig' followed by Bruce McLaren's Austin Ulster.
"Bruce McLaren's old Austin Ulster was a 100 mile per hour motor car," Ken Smith told Speedcafe.com
"I did hill climbing with that until we got to the stage where we needed something better, so I ended up with a Cooper Sports Car, which came out of England, which I ran with a Holden engine.
"1962 was the first year we bought a single seater, it was a Lola March T, front engine Formula Junior; that was the best car in the world. When we saw that in the garage I thought we had to buy it."
Smith raced during what has been called the golden age of New Zealand racing. Drivers like McLaren, Amon and Hulme were all making their mark and many of the Formula One drivers were racing in New Zealand and Australia during the off-season.
"They were great times, they were all there, Jochen Rindt, Jimmy Clark, Graham Hill, Phil Hill, we had the best Formula One drivers come out to New Zealand, and Australia, in the Tasman days," said Smith.
"It was great to race in that era with those guys, they didn't treat you like crap, they'd talk to you.
"If you were in the shit they'd help out with information. I remember Jim Clark buggered a fuel bag in his Lotus before a Grand Prix meeting and they forgot to bring a kit to fix it.
"I had a Lotus 41 with a bag so I gave Colin Chapman the kit and said he'd send me one back. He sent me this massive big thing.
"Could you imagine Ron Dennis talking to you, let alone help you out? He wouldn't want to know you, that's the difference."
Smith puts the success of New Zealand drivers back then to the popularity of motorsport over just about any other sport.
"Yeah there were a lot of good drivers in New Zealand back then in that era, a lot of them started pretty young, Chris Amon was only 17 when he got going," said Smith.
"I think people in New Zealand were car nuts. Motorsport was something, it wasn't so much football and golf around, so we got big crowds there. We were surrounded by it."
Smith enjoyed a lot of Grand Prix success in Malaysia, winning the Malaysian and the Penang Grands Prix, but it was his home wins that still put a shiver down his spine.
"The best race I ever race was the New Zealand Grand Prix in 1976," said Smith.
"To win my home Grand Prix was just a thrill. To win races, to win now, I have never again had the buzz that I had back then.
"My name was on a cup alongside Clark, Hill, Rindt, Amon, all those names are on that trophy along with mine forever, and it still sits in New Zealand. I'm very proud of that.
"As for Penang, it was a street course, we went there and clicked. The car was good but it was a vicious old place, with high kerbs. In bad weather the waves would wash over the harbour, straight across the track, but we had some good fun there."
Famously, in 1987 Smith suffered a heart attack requiring a triple by-pass. For most this would have put an end to anything competitive for a good 12 months, but Smith got fit and was getting podiums and competing in championships three months later.
"I wasn't a drinker and never smoked, but got the bloody dreaded bug, the arteries were closing up,'" said Smith.
"Doctors said I wouldn't be able to race again which was a knock in the guts.
"I know I should have had six or nine months away, but I worked really hard to get back, too hard actually.
"I drove the whole season and came second to (Paul) Radisich and second in the GP."
What was amazing in that 1987 New Zealand Grand Prix was the pain that Smith endured during the race. The adrenaline of fighting for the win ensured he finished the race.
"I had violent pain in the back, I thought 'shit I can't keep going'," said Smith.
"I had a brainwave, I loosened the seat belts, I turned sideways so that my shoulder was to one side and put a foot up on the top of the steering wrack and drove without the clutch, taking the weight off my back.
"I did the whole race like that. I couldn't get out of the race car; I had to be lifted out.
"I was X-rayed the next day, when they opened me up they cracked the bones around the rib cage and one of them had pierced a muscle causing bleeding.
"Of course I was told I could not race for the rest of the season, so I got back in the car the next week."
While he is a legend in New Zealand, Smith also competed in Australia in some Tasman races and in Asia. He never raced in England though, by the time he had the opportunity he was too old.
While he was in England he purchased a Leyton House March Formula One car, which he used to demonstrate at tracks around New Zealand. He loved that car, but his favourite was the 332 Lola.
"I suppose you favour it the most because I won in it so often," said Smith.
"Saying that we ran a Swift DB4 Formula Atlantic car, we won the Grand Prix in that and the series; that was a magic motor car."
Aside from racing, Smith is well known in Kiwi circles for giving young drivers a helping hand. He has helped Greg Murphy, Daniel Gaunt and Shane van Gisbergen with their careers and was responsible for getting Scott Dixon his first international drive.
"I worked with Scott (Dixon) a lot, we virtually got him over to Australia to get going," said Smith.
"We got some shareholders to help funding to get a deal going. Scott had a lot of ability, he was a natural, he was a thousand per cent.
"I took him to America, I met up with Vern Schuppan and Stefan Johansson to ask them about a test, which we got . Within seven laps he broke the Sebring track record.
"There were 12 teams there and they were all saying 'shit, who is this guy?'.
"At that stage we had no money to run him, Vern eventually talked to Stefan Johansson and said they'd be prepared to fund him, so we did a deal for Indy Lights."
Dixon was really keen to get involved with Champ cars. Fortunately Smith new John Anderson, an Australian who ran Kevin Bartlett in touring cars and also ran an Indy car team.
"I said to John that 'Scott needed a break, how do we go about getting him in a champ car'," said Smith.
"John said if he ran in the Indy Lights top five he'd give him a two year deal. Well Scott won the Indy Lights and got a drive.
"After Pac West went tits up Ganassi was looking at him and snapped him up straight away and he's been with them since. "
From someone that's almost won it all, his career regret is not winning the Formula Ford championship.
"The other thing that gets into my bloody head is that I never won a Formula Ford championship," said Smith.
"I did 10 years in those Fords, I think I ran second five times, losing a series by one point, two points.
"The year I should have won it but I was set up by the other drivers and got T-boned off.
"I had to employ Matt Halliday to shunt some drivers off and keep others out the way, that's how bad it was getting.
"That's one championship I haven't had, I would have liked that."
While Smith still races his beloved Formula 5000, and his Toyota in the annual New Zealand Grand Prix, he keeps himself busy dealing race cars.
"I was a car dealer for years and in the early days I was painting cars," said Smith.
"I can't stand road cars and the wankers that you deal with, all I do now is wheel and deal race cars, which I've done over the years.
"I've normally got 12 to 15 race cars, I always get by, there's an earn in them."
Ken Smith, racing his F5000 in 2008.