Fernando Alonso fastest in Monaco practice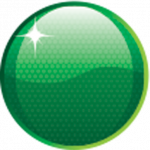 Ferrari's Fernando Alonso has ended the opening day of practice for the 2011 Monaco Grand Prix as the fastest man.
The 2006 and 2007 race winner set a 1:15.123s benchmark on Pirelli's 'super soft' compound tyre, which will used for the first time in race conditions this weekend.
Alonso's best saw the Spaniard 0.11s clear of McLaren's Lewis Hamilton, while Nico Rosberg, Jenson Button and Sebastian Vettel rounded out the top five.
It was a fraught day for reigning Monaco winner Mark Webber, with the Australian failing to complete a flying lap in Practice 1 due to a gearbox issue.
Webber then completed a total of 42 laps in the afternoon session despite a KERS problem to emerge eighth fastest.
Tonio Liuzzi missed the afternoon session after crashing on his way into the Nouvelle Chicane in Practice 1, while Michael Schumacher also found the barriers – spinning his Mercedes into the fence at Sainte Devote.
Vitaly Petrov and Jaime Alguersuari had their mishaps in the afternoon, with the pair making minor contact with the walls at Nouvelle and Sainte Devote respectively.
West Australian Toro Rosso test driver Daniel Ricciardo was 14th fastest in Practice 1 – with the session coming immediately after first practice for Formula Renault 3.5, where Ricciardo had set the fastest time.

See below for the full practice results
Practice 2
| | | | | |
| --- | --- | --- | --- | --- |
| 1 | Fernando Alonso | Ferrari | 1m15.123s | |
| 2 | Lewis Hamilton | McLaren-Mercedes | 1m15.228s | 0.105 |
| 3 | Nico Rosberg | Mercedes | 1m15.321s | 0.198 |
| 4 | Jenson Button | McLaren-Mercedes | 1m15.448s | 0.325 |
| 5 | Sebastian Vettel | Red Bull-Renault | 1m15.667s | 0.544 |
| 6 | Felipe Massa | Ferrari | 1m15.781s | 0.658 |
| 7 | Michael Schumacher | Mercedes | 1m16.356s | 1.233 |
| 8 | Mark Webber | Red Bull-Renault | 1m16.642s | 1.519 |
| 9 | Adrian Sutil | Force India-Mercedes | 1m17.101s | 1.978 |
| 10 | Nick Heidfeld | Renault | 1m17.126s | 2.003 |
| 11 | Vitaly Petrov | Renault | 1m17.337s | 2.214 |
| 12 | Sergio Perez | Sauber-Ferrari | 1m17.541s | 2.418 |
| 13 | Rubens Barrichello | Williams-Cosworth | 1m17.570s | 2.447 |
| 14 | Sebastien Buemi | Toro Rosso-Ferrari | 1m17.581s | 2.458 |
| 15 | Pastor Maldonado | Williams-Cosworth | 1m17.633s | 2.510 |
| 16 | Kamui Kobayashi | Sauber-Ferrari | 1m17.706s | 2.583 |
| 17 | Jaime Alguersuari | Toro Rosso-Ferrari | 1m17.789s | 2.666 |
| 18 | Heikki Kovalainen | Lotus-Renault | 1m18.266s | 3.143 |
| 19 | Jarno Trulli | Lotus-Renault | 1m18.490s | 3.367 |
| 20 | Paul di Resta | Force India-Mercedes | 1m19.053s | 3.930 |
| 21 | Jerome D'Ambrosio | Virgin-Cosworth | 1m19.185s | 4.062 |
| 22 | Timo Glock | Virgin-Cosworth | 1m19.338s | 4.215 |
| 23 | Narain Karthikeyan | HRT-Cosworth | 1m22.066s | 6.943 |
Practice 1
| | | | | |
| --- | --- | --- | --- | --- |
| 1 | Sebastian Vettel | Red Bull-Renault | 1m16.619s | |
| 2 | Fernando Alonso | Ferrari | 1m16.732s | 0.113 |
| 3 | Nico Rosberg | Mercedes | 1m17.139s | 0.520 |
| 4 | Felipe Massa | Ferrari | 1m17.316s | 0.697 |
| 5 | Lewis Hamilton | McLaren-Mercedes | 1m17.350s | 0.731 |
| 6 | Jenson Button | McLaren-Mercedes | 1m17.534s | 0.915 |
| 7 | Pastor Maldonado | Williams-Cosworth | 1m18.527s | 1.908 |
| 8 | Adrian Sutil | Force India-Mercedes | 1m18.578s | 1.959 |
| 9 | Vitaly Petrov | Renault | 1m18.733s | 2.114 |
| 10 | Michael Schumacher | Mercedes | 1m18.805s | 2.186 |
| 11 | Nick Heidfeld | Renault | 1m18.928s | 2.309 |
| 12 | Sebastien Buemi | Toro Rosso-Ferrari | 1m19.234s | 2.615 |
| 13 | Rubens Barrichello | Williams-Cosworth | 1m19.395s | 2.776 |
| 14 | Daniel Ricciardo | Toro Rosso-Ferrari | 1m19.463s | 2.844 |
| 15 | Kamui Kobayashi | Sauber-Ferrari | 1m19.768s | 3.149 |
| 16 | Sergio Perez | Sauber-Ferrari | 1m19.792s | 3.173 |
| 17 | Heikki Kovalainen | Lotus-Renault | 1m20.083s | 3.464 |
| 18 | Jarno Trulli | Lotus-Renault | 1m21.116s | 4.497 |
| 19 | Paul di Resta | Force India-Mercedes | 1m21.548s | 4.929 |
| 20 | Jerome D'Ambrosio | Virgin-Cosworth | 1m21.758s | 5.139 |
| 21 | Timo Glock | Virgin-Cosworth | 1m21.815s | 5.196 |
| 22 | Tonio Liuzzi | HRT-Cosworth | 1m22.840s | 6.221 |
| 23 | Narain Karthikeyan | HRT-Cosworth | 1m23.885s | 7.266 |
| 24 | Mark Webber | Red Bull-Renault | No time | |
Click below to view Speedcafe.com's Monaco Race Guide