Craig Wilson resigns from Walkinshaw Racing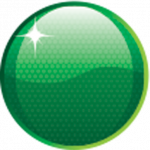 Craig Wilson has resigned his position as managing director of Walkinshaw Racing with immediate effect.
In a statement released this afternoon, Wilson resigned his position in order to spend more time with his family.
"We all know the commitment required at this level of racing, and Craig has decided that he requires time to pursue other priorities," said Martine Walkinshaw, widow of the late Tom Walkinshaw.
"I would like to take this opportunity to thank Craig for his years of service, his support to the Walkinshaw family and wish him the best in the next phase of his life.
Ivan Krizman, director of Walkinshaw Racing, has agreed to accept the additional role of acting managing director of Walkinshaw Racing for the rest of the season.
Walkinshaw Racing prepares the three V8 Supercars of the Toll Holden Racing Team (James Courtney and Garth Tander) and Bundaberg Racing (Fabian Coulthard).