Chances of V8s returning to Symmons fading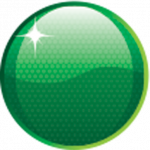 The chances of V8 Supercars receiving Tasmanian Government support and returning to Symmons Plains beyond this year appear over.
The Tasmanian Government is currently in the final negotiations of a deal with AFL team North Melbourne to contest two of its home matches at Bellerive Oval, Hobart.
It is expected that the government's investment in the AFL team would take the funds away from V8 Supercars.
The deal would see the North Melbourne Kangaroos earn $600,000 per game for three years.
North Melbourne president James Brayshaw said the club is hopeful of securing a deal as soon as next week.
He says the final hurdle for the club is to win approval from the state government.
"All the blocks are in place, it just needs the government to commit," Brayshaw told the Nine Network's AFL Footy Show last night.
"I understand they're going to meet as early as Monday next week.
"I remain, as do the AFL, very confident that they will give it the tick.
"Because it will be fantastic, it's a great joint Hobart and the venue is ready to go, so it will be I reckon a winner."
V8 Supercars media manager Cole Hitchcock admits that this year's V8 race at Symmons Plains could be the last.
"We fully expect the Tasmanian government to proceed with its arrangement with the AFL games," he said.
"From there, it will be a budgetary decision by the government, if they have enough to assist V8 Supercars returning to Symmons Plains next year.
"We've made it quite clear that without some sort of government help, the nature of the event does not make it financially viable to come to Tasmania, particularly in terms of the transport costs given the additional costs of getting all of the cars and freight across Bass Straight."
The V8 Supercars will contest the Falken Tasmania Challenge on November 11-13 this year.