Brisbane CBD to feel nitro power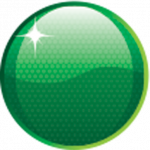 Brisbane's commuters will be greeted with something unusual on their trip into work in a couple of weeks time, when Steve Read's 7000hp Top Fuel dragster takes up residence at the end of Queen Street Mall.
The day before more than 510 racers fire up for the Castrol EDGE Winterantionals at Willowbank Raceway (June 10-13), Read and his machine will be joined by fellow ANDRA Pro Series racers Steven Ham, Steve Reed and Rick Gauci and their Top Alcohol race cars and Pro FX's Tony Wedlock and his Toyota Aurion Pro FX for a all-day display in the heart of Brisbane city.
The high-powered race machines will be on display all day from 8.00am – 6.00pm on Thursday the 9th of June, with a driver meet and greet between 12noon and 2.00pm plus interactive games allowing members of the public to play for prizes including Castrol EDGE Winternationals tickets and merchandise, all in the lead up to what is the largest drag racing event held outside of the United States.
Willowbank Raceway Managing Director Steve Bettes said the fan day was a new initiative and something not to be missed for anyone wanting to learn more about the sport, or for fans who want the chance to see a Top Fueler up close away from the race track.
"From 8.00am to 6.00pm on Thursday the 9th of May we will be at Reddacliff Place to spread the word about drag racing, the ANDRA Pro Series and of course the Castrol EDGE Winternationals," said Bettes.
"This means that members of the public will have the chance to get up close and personal with a 7000hp Top Fuel dragster as well as some very impressive Top Alcohol and Pro FX machines, chat to the racers, get autographs, and possibly win tickets and merchandise for the event.
"Promotional staff will also be on hand to tell fans all they need to know about the Castrol EDGE Winternationals, so we hope that everyone will come on down and see us during the day, either on their way to work, in their lunch break or after school or work."
For more information on the display or the Castrol EDGE Winternationals please visit www.willowbankraceway.com.au