Adrian Newey: KERS is not our forte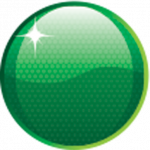 Red Bull Racing's chief designer Adrian Newey has admitted that his team underestimated the challenge of introducing Kinetic Energy Recovery Systems to its cars this season.
The Milton Keynes-based squad has won four of the year's five races, and scored all five pole positions, but has repeatedly suffered from KERS issues during practice, qualifying and the races.
Unlike other top outfits McLaren, Ferrari and Renault, Red Bull did not run KERS in 2009, prior to its one-year FOTA enforced hiatus.
Although based on the Magneti Marelli developed Renault KERS system, it is believed that Red Bull has redesigned its KERS for packaging reasons – placing its batteries below the gearbox, rather than next to the fuel tank.
While offering a weight distribution advantage, the set-up has resulted in persistent over-heating issues – particularly in the races.
"KERS is a complicated project – it needs a lot of research, lots of development " said Newey in Monaco.
"The packaging route that we have chosen, whilst the system has its roots in the Renault Marelli system that was run a couple of years ago, it has been altered in various ways to suit the package we want for our car.
"That has caused some problems. It's not proving easy to completely eliminate it.
"We have hopefully learnt how to change it, but it is challenging for us.
"It is not really our forte, KERS development. We are an aerodynamics and, sort of, chassis composite engineering group rather than a KERS group."
Newey told the media in Monaco that while Red Bull Racing does have a KERS-dedicated department, they have not dedicated enough resource to the project.
"The department is quite small," said Newey.
"With hindsight probably a little bit too small and there is quite a lot of inertia to these things.
"It is not easy to react quickly to a problem."
Click below to view Speedcafe.com's Monaco Race Guide