Motorsport figures in 2011 Rich 200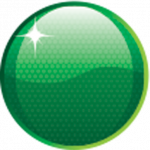 Personalities linked to Australian motorsport have again featured highly in Business Review Weekly magazine's annual Rich 200 list.
The Fairfax Media magazine's annual wealth index has valued West Australian mining magnate Gina Rinehart as Australia's wealthiest person, her fortune valued at $10.31 billion. Her listing is included below along with figures linked to Australian motorsport.
While the late Kerry Packer was visibly connected to Australian motorsport through his sponsorship of friend Kevin Bartlett's famous Channel Nine Camaro, his son James Packer is rarely linked to the industry.
But as a major shareholder of Consolidated Media Holdings, half-owner of Premier Media Group, which operates the Fox Sports and SPEED Channel subscription television networks, he is a major player in one of three broadcast rights holders for V8 Supercars (Seven Network for free-to-air, SPEED Channel for pay TV and Telstra for online and mobile).
Seven West Media Group boss Kerry Stokes is heavily involved in the world of V8 Supercars, with Seven the host broadcaster of the championship and all of the V8 Supercars support categories. Stokes is also behind the Coates Hire and WesTrac CAT brands, which are sponsors of Walkinshaw Racing and Ford Performance Racing respectively.
Phillip Island Grand Prix Circuit Lindsay Fox is again towards the pointy end of the list, with his name often mentioned with the rumoured construction of an international standard circuit adjacent to Avalon Airport, which Fox's Linfox Group owns, located between Melbourne and Geelong.
Porsche Carrera Cup Australia driver Nathan Tinkler has sky rocketed up the listing this year, cracking the $1 billion dollar mark for the first time.
Toll Holdings boss Paul Little falls just shot of the $1 billion mark. He will step down as Chief Executive of the group that has title sponsorship of the Holden Racing Team at the start of 2012.
Australian Grand Prix Corporation Chairman Ron Walker and Tony Perich, owner of Oran Park Town, the land developed for housing that was formerly home to the Oran Park circuit, are both well inside the top 100.
Supercheap Auto is one of the biggest sponsors of V8 Supercars as naming rights sponsor of both the Bathurst 1000 and Russell Ingall's entry at Paul Morris Motorsport. Super Retail Group founder and non-executive director Reg Rowe is also in the top 100. SRG also owns the Ray's Outdoors, BCF, and Goldcross Cycles businesses.
John Longhurst, father of multiple Bathurst 1000 winner Tony, is a veteran of the BRW Rich 200 listing, as owner of the Logan Hyperdome shopping centre and former owner of the Dreamworld theme park on the Gold Coast.
By contrast, Gerry Ryan debuts on the list this year. Owner of Jayco Caravans, major sponsor of the Matthew White Motorsport team in the Fujitsu V8 Supercars Series team, Ryan also owns last year's Melbourne Cup winner Americain and the hugely successful Walking With Dinosaurs arena production.
Harold Mitchell sold his market-leader Mitchell Communications Group to Aegis Group last year, but remains a director and the largest shareholder of Aegis, with Mitchells a media buyer and representative for many of the biggest sponsors in V8 Supercars, as well as the championship itself.
Brothers and former skateboarders Peter and Stephen Hill again feature on the list, with BRW reporting that leaving younger brother Matthew to lead their Globe International company has allowed the pair to spend more time away from work, which for Peter includes racing in this year's reborn Porsche Carrera Cup.
Terry Morris, father of V8 Supercars team owner Paul, has again made the top 200 cut-off, as has fellow Gold Coast resident Tony Quinn, who debuts in the BRW Rich 200 after a strong year for his VIP Petfoods business. Quinn and son Klark both race in the Australian GT Championship, with VIP sponsoring Steve Owen's entry at PMM.
| | | | | |
| --- | --- | --- | --- | --- |
| Rank | Name | Sectors | 2011 Wealth | 2010 |
| 1. | Gina Rinehart | Resources | $10.31 billion | $4.75b |
| 8. | James Packer | Entertainment (Gaming), Investment | $4.16 billion | $4.10b |
| 12. | Kerry Stokes | Media, Services (Mining Equipment), Investment | $2.55 billion | $2.29b |
| 17. | Lindsay Fox | Transport, Property | $2.05 billion | $1.87b |
| 35. | Nathan Tinkler | Resources (Coal), Investment, Rural (Thoroughbreds) | $1.01 billion | $355m |
| 41 | Paul Little | Transport, Property | $910 million | $855m |
| 48. | Ron Walker | Property, Investment | $810 million | $798m |
| 55. | Tony Perich and family | Property, Rural (Dairy), Manufacturing (Food) | $742 million | $735m |
| 68. | Reg Rowe | Retail, Property | $602 million | $465m |
| 109. | John Longhurst | Property | $410 million | $456m |
| 138. | Gerry Ryan | Manufacturing, Entertainment | $317 million | – |
| 159. | Harold Mitchell | Media, Property (Rural) | $292 million | $243m |
| 172. | Peter & Stephen Hill | Property, Retail (Clothing, Accessories) | $271 million | $260m |
| 195. | Terry Morris | Property, Investment | $224 million | $211m |
| 196. | Tony and Christina Quinn | Retail (Pet Foods) | $219 million | – |
| 198. | Lachlan Murdoch | Media | $217 million | – |
Two entries in the 'Families' listing are also worthy of mention.
The Juniper family, headed by father and son Graeme and Shaun, the latter of which is a part-time GT racer, has amassed a Property fortune of $565 million, down from $580 million last year.
In Adelaide, the Cooper family is valued at $335 million as a result of its growing Retail (Beer) business, which is a long-time sponsor of V8 Utes racer Jack Elsegood and has sponsored various other motorsport properties, including GT racer Allan Simonsen and the ALMS Race of 1000 Years sportscar event at the Adelaide street circuit in 2000.
If Network Ten was to regain the television broadcast rights for V8 Supercars, Rinehart, WIN Television owner Bruce Gordon (ranked at 20th with wealth of $1.57 billion), Packer and Lachlan Murdoch are all part-owners of Ten. Murdoch just made the cut for the list, the interim CEO of Ten debuting at $217 million in 198th place.