Bad news won't dampen Jason Richards' spirit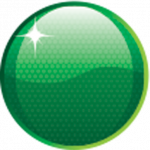 Jason Richards is keeping a brave face, despite frustrating news on the treatment of his cancer.
Rapidly growing tumours have been discovered forming in his lungs after he was taken off a drug trial that wasn't producing the desired remedy.
He will start a new trial in the coming days as he looks to tackle his aggressive cancer from a different angle.
Richards opened up to Speedcafe.com on his cancer at Sandown Raceway yesterday as part of the fundraising for the ill V8 Supercars driver.
The Melbourne Racing Club passed over a cheque for a huge $85,000 for 'JR' and his family, but no amount of money will help him until a real cure can be found.
"It's not looking that good after I got knocked off the previous trial with massive growth in my lungs," he told Speedcafe.com.
"It's not shaping up anywhere near the way I'd like it.
"The ironic thing is that I feel good and look so good – everyone is surprised – but the tumours are still growing flat out inside me."
Richards says that it will be four weeks before he knows if the new drug trial will be successful. Otherwise, he'll go in for more chemotherapy soon.
CLICK HERE to see images from yesterday's function at Sandown.
See Speedcafe.com's exclusive video below of Jason Richards' 'Horsepower' event at Sandown Raceway.