Alonso optimistic on title chances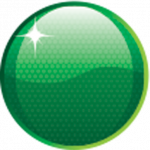 Scuderia Ferrari's Fernando Alonso remains optimistic that he can challenge for the 2011 Formula One World Championship despite a sluggish start to the season.
The Spaniard trails Sebastian Vettel by 67 points after just five races, and was lapped by the German in last weekend's Spanish Grand Prix.
Alonso says he takes heart from his performance last season, where he led the championship heading into the final round having been as many as 47 points behind mid-season.
"We have only had five races, so no one can say bye bye to championship hopes after just five," said Alonso in Moncao.
"The number of points we had at this stage last year is not too different to the situation we are in now.
"So I remain optimistic we can turn it around, but it is also true that we need to have a competitive car immediately.
"At the moment we are struggling too much to be a title contender as we are fighting for fifth place."
Ferrari has undergone a technical reshuffle in the wake of its poor early season form, with Aldo Costa removed from the position of technical director after five seasons in the role.
The team's technical department will now be jointly led by Pat Fry (chassis), Carrado Lanzone (production) and Luca Marmorini (engines), with all three reporting directly to team principal Stefano Domenicali.
"We trust what the team does and we have full confidence in Stefano's decisions, and what is best for Ferrari," said Alonso.
"The only thing I can say is that I feel a very positive atmosphere today, between the track people, and it is a step to move forward and the team I'm sure.
"All the decisions we make are for the best interests of the team and I am sure this is another one. I have full confidence in this decision and full confidence in the future."