Murphy set for belated V8SuperTourer debut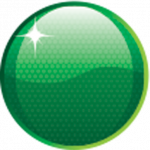 Greg Murphy will finally make his debut behind the wheel of a V8SuperTourer at Hampton Downs this Friday.
The four-time Bathurst 1000 winner was set to drive the car earlier this month, but a small delay meant that the car hit the track for the first time with category administrator and multiple New Zealand V8 champ John McIntyre behind the wheel.
The brand-new NZ V8SuperTourers series will be a seven-round affair, with three of the rounds as two-driver races. Murphy has committed to competing in the new class in its debut season next year.
Also driving the first of the Paul Ceprnich-build cars at Hampton Downs on Friday will be NZ drivers Andy Booth, Kayne Scott and Paul Manuell.
The first test of the car last month was hampered by wet weather, and McIntyre is hoping that Murphy will be able to get some dry laps to put more loads through the car and gather more meaningful data on all components.
"It will be great to have Murph in our protoype for the first time this week," McIntyre told Spedcafe.com.
"The guy is a national icon and having him involved in the series is a real coup for us in our first season. I'm sure his feedback will help us to refine the cars set-up, ergonimcs and driveability.
"Murph has been around for a long time and he has already given us some great ideas on what we should be trying to achieve from the car so we end up with a series with plenty of entertainment as well as a nice car to drive."
McIntyre was at Winton last Friday, driving the #9 SP Tools Falcon FG of Shane van Gisbergen in the V8 Supercars co-driver sessions.
He says that getting Murphy's comparison between a modern day V8 Supercar and a V8SuperTourer will be especially interesting.
"I will be interested to find out how 'Murph' compares the V8SuperTourer to his current Kelly Racing car," he says.
"It was great for me to go from testing the V8ST prototype recently to the SBR #9 Falcon at Winton. The biggest difference I felt was the diff (spool) and the extra weight of the Supercar. We would like our car to be as close as it can to a modern V8Supercar so the drivers mileage in each car is complementary, and by changing to a spool we will be half way there."
There have been some significant changes made to the V8SuperTourer since its maiden test. The changes include replacing the torsen-style limited slip diff with a spool; re-mapping the engine for improved performance and drivability; new additions and changes to the aero package.
See below for video of McIntyre in the V8SuperTourer in its first test.