Host of guests at JR's 'Day at the Races'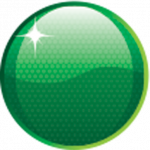 Jason Richards has been inundated with gifts and donations in his fight against a life-threatening cancer, but he hasn't has anything compared to the good will that he is experiencing at Sandown Raceway today.
In conjunction with the Bid4Jase.com charity auction site, the Melbourne Racing Club has donated all of the sponsorship from today's eight races to Richards and his family.
Richards, a V8 Supercars driver, was diagnosed with adrenocortical carcinoma in November last year.
Richards says that the donations and well wishes have been overwhelming.
"It has been so great to have everyone's support – not only today, but all the way through my treatment," Richards told Speedcafe.com at Sandown.
"It's great to see all my friends here today supporting myself and my family. I just hope that I can get a win in a couple of these races!"
The races at Betfair Park, Sandown have been named by the sponsors. The races today are called as follows;
Race 1: Sienna and Olivia Cup (named after Richards' daughters, donated by Telstra)
Race 2: Jack Daniel's Racing Plate
Race 3: Norton 360 Sandown Challenge
Race 4: Apex Steel Plate
Race 5: Patrols Cup (donated by Wilson Security)
Race 6: Fujitsu General and Jason Richards Cup
Race 7: Payce Plate
Race 8: Speedcafe.com Plate
In attendance today include a raft of V8 Supercars special guests, including 1995 touring car champ John Bowe, Todd and Rick Kelly, Team BOC's Jason Bright, Toll HRT endurance driver Cameron McConville and Wilson Security Racing pair Tony D'Alberto and David Wall.
Also at Sandown is V8 Supercars commentator Aaron Noonan, who is filing a story for V8 Xtra. V8's course commentator Chris Jewell is the event's MC (Master of Ceremonies), while a number of Kelly Racing's V8 Supercars team have come down for a day at the races.