Dean Canto scores V8 Utes wildcard seat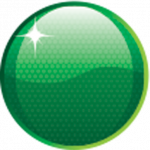 Dean Canto has secured a drive in the V8 Utes Series as the Auto One wildcard entrant at Townsville in July.
The 30-year-old will race a Holden V8 Ute at the North Queensland street circuit – his first V8 Ute race since 2004.
Canto contested two rounds of the 2004 series before concentrating on V8 Supercars, going on to win the Development Series in 2005 before a two-year stint at Garry Rogers Motorsport.
It will be Canto's race debut at the Townville circuit, and will be helped by a few extra laps in Friday's V8 Supercars co-driver sessions. Canto is driving with Paul Dumbrell in The Bottle-O Racing Falcon at Phillip Island and Bathurst later this year.
Canto says the biggest benefit of the V8 Ute drive is the race craft practice.
"I raced a Ute back in 2004. I only did two rounds at Clipsal and Oran Park," he told Speedcafe.com.
"I had a big shunt at Clipsal when someone spun in front of me and I couldn't avoid it. That wasn't a great memory.
"But I think the cars have changed a fair bit since then!
"It will be good for a bit of race craft. Even though I've got some testing and co-driver sessions in the V8 before the enduros, it's not racing, so this sort of racing is important.
"And the Utes class has a pretty decent line-up. There's (Cameron) McConville, Nathan Pretty and a fair bit of talent out there. It should be good to have a bit of a race, rub a few panels."
Canto is a fan of the V8 Utes series, saying it has become more professional in the past few years.
"The V8 Utes has come a fair way from where it used to be. There are some guys running in it because they're getting more out of it than what they would if they raced in the Fujitsu Series – from coverage, sponsors and other factors," he said.
"It's good close racing. The cars are probably closer than what they are in the Fujitsu Series too.
"There's been some good talent come out of there, and it's a good breeding ground for young guys to race in before stepping into V8s."
The next round of the Auto One V8 Utes Series will be held at Hidden Valley Raceway, Darwin, on June 17-19. As reported previously, Tim Blanchard will be the Auto One wildcard entrant at that meeting.
In other V8 Utes news, Northern Territorian driver Graham Edwards has confirmed that he will compete at both Darwin and Townsville, having earlier only committed to his local round at Hidden Valley.