Seton set for Masters debut at Eastern Creek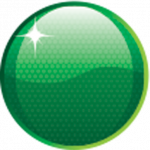 Jim Morton and Glenn Seton have confirmed the debut date of their Ford Falcon XB Coupe that will compete in the 2011 Touring Car Masters Series.
After telling Speedcafe.com that they had planned to run the car for the first time at Hidden Valley, another delay will mean that the car will hit the race track for the first time at the Muscle Car Masters meeting at Eastern Creek in September.
The XB is currently being pieced together with some assistance from Ford Performance Racing. It has a custom-built roll cage designed by Glen Rees, Head Designer at FPR, and Morton has searched high and low for the best parts for the car.
Morton is pleased with the progress of the car, stating that it won't be missed on the track.
"The XB will definitely be noticed for the right reasons as in recognition of the input from our friends at FPR, the car has been painted in Frosty's (Mark Winterbottom's) blue and silver colours.
"You can't get too far outside of the square so the XB isn't terribly advanced purely as we're unable to do that, but all the way we've tried to build something as well as we could.
"We made the decision to build the lighter custom cage and go through the rollover simulation approvals rather than the standard CAMS direction, but the look won't be too different, and the cage itself isn't going to make the car dramatically faster or slower."
The iconic XB is currently at the Stillwell Motorsport race shop where Morton will work with the experience of Euan McDonald to complete the task of assembly and fit out over the coming weeks.
"While it's disappointing not to be going racing at Darwin, we need to be sure that we're at the right place and have had the time to complete the project and test the car before we hit the track."
Morton says that the team will give Seton some testing laps before it makes its debut proper.
The next round of the Touring Car Masters, presented by Autobarn, will be run at Hidden Valley Raceway on June 17-19.