Phillip Island set for Production Car enduro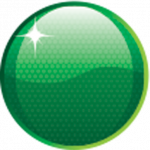 A 23-car field is set to contest the opening round of the 2011 Australian Production Car Endurance Championship at Phillip Island this weekend.
Team Mitsubishi Ralliart's Lancer Evo X entry will start the six hour race – which doubles as Round 2 of the Australian Manufacturers Championship – as the firm favourite.
Having scored two dominant wins in Round 1, also held at Phillip Island, last month, Stewart Kostera will team up with a yet to be announced co-driver, and believes tyre life will be the race's deciding factor.
"Managing tyre life is where it will be won or lost," said Kostera.
"You just can't push as hard as you would like, particularly in the sweeper coming onto the straight."
The TMR machine will face two other Lancer Evos this weekend, while Cam Wilson has entered his Subaru Impreza STi, and will team up with V8 Ute regulars Brad Patton and Peter Burnitt.
The four Class B entries will also fancy their chances of a strong result, with Ted Robinson's FPV Typhoon, Mathew Holt's HSV Clubsport and the BMW 335is of Barry Morcom and Peter O'Donnell set to be the fastest of the two-wheel-drive cars.
This weekend's meeting at Phillip Island will also feature the second round of the 2011 Radical Australia Cup.
See below for the Australian Production Car Endurance Championship round entry list
| | | | |
| --- | --- | --- | --- |
| Class | No. | Drivers | Car |
| A | 7 | Jim Pollicina, Dean Kelland, TBA | Mitsubishi Lancer Evo 9 RS |
| A | 25 | Cam Wilson, Brad Patton, Peter Burnitt | Subaru Impreza STi |
| A | 55 | Stuart Kostera, TBA, TBA | Mitsubishi Lancer Evo X |
| A | 68 | Dylan Thomas, Ryan Simpson | Mitsubishi Lancer Evo 9 |
| B | 10 | Barton Mawer, TBA | FPV Typhoon F6 310 |
| B | 11 | Barry Morcom, Garry Holt, Nathan Morcom | BMW 335i |
| B | 28 | Peter O'Donnell, John Bowe | BMW 335i |
| B | 65 | Mathew Holt, Brett Howard, Anthony Loscialop | HSV Clubsport |
| C | 13 | Colin Osborne, Rick Bates | Mazda 3 MPS |
| C | 20 | Ryan McLeod, Gerard McLeod | Holden Astra HSV |
| C | 26 | Garth Duffy, Geoff Fontaine | BMW 130i |
| C | 27 | Allan Shephard, TBA | BMW 130i |
| C | 31 | Hadrian Morrall TBA | Mazda 3 MPS |
| C | 36 | Jake Camilleri, TBA | Mazda 3 MPS |
| D | 5 | Lauren Gray, Jake Williams | Toyota Corolla |
| D | 50 | Trevor Keene, Ben Neilson | Mini Cooper S |
| D | 71 | Declan Kirkham, Phil Kirkham | Ford Fiesta |
| D | 75 | Matt McGill, Geoff Brunsdon | Toyota Celica |
| D | 97 | Richard Gartner, Carl Schembri, Francois Jouy | Renault Clio |
| E | 15 | Maddison Gray, Ashley Quiddington | Toyota Echo |
| E | 77 | Grant Phillips, Andrew Turpie, Daryl Martin | Proton Satria GT |
| I | 2 | Brendan Cook, TBA | Mini JWC |
| I | 23 | Beric Lynton, Tom Pickett | Mini JWC |