Hunter-Reay steals Junqueira's Indy ride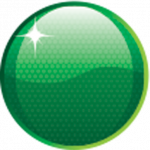 Bruno Junqueira has been edged out of his Indianapolis 500 seat with A.J. Foyt Racing, replaced by non-qualifier Ryan Hunter-Reay.
Hunter-Reay's Andretti Autosport team has done a deal with A.J. Foyt Racing to get the Hunter-Reay into the field, leaving Junqueira on the sidelines.
Hunter-Reay missed out on making the 33-car grid when he was knocked out in the final moments on Bump Day.
Junqueira's qualified 19th for the race, but under Indy 500 rules, that grid sport will be forfeited and Hunter-Reay will start from the back of the field.
Understandably, Junqueira is disappointed with the outcome.
"I certainly didn't go to Indy this year thinking that I might lose the ride," a disappointed Junqueira told Racer.com.
"I appreciated that A.J. Foyt hired me for my driving and what I could bring to the team. At least I was hired as a professional; it wasn't the usual thing of knocking on doors saying, 'Hello, do you need a driver?' and them saying to me, 'How much money can you bring?' A.J. wanted me and hired me. Like I say, it was a proper professional contract.
"So, I really do appreciate the faith that A.J. put in me and that he let me qualify his car and I got to drive around Indy again. I think I did a good job. I think I helped the team improve, even though it was a much deeper field this year. When two Andretti Autosport cars did not qualify, I did wonder. If Marco or Danica had been in the non-qualifiers, I thought there would have definitely been a possibility that I might lose my ride. With Hunter-Reay, I wasn't so sure. I guess I know now!"
This will be the second time in three years that Junqueira has been forced to forfeit his spot in the Indy 500 field. In 2009, Conquest Racing team-mate Alex Tagliani, the pole-sitter for this year's race, got bumped out of the 2009 race and used Junqueira's ride instead.
Tagliani repaid Junqueira's kind gesture by giving him a drive in a second FAZZT car in last year's race.
CLICK HERE for a list of the full starting line-up for this weekend's Indianapolis 500.