FEATURE: Inside Kelly Racing's track catering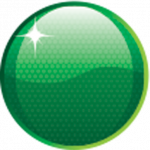 Some may think that being involved in the V8 Supercars Championship is a glamourous occupation.
While it has its charms, there are days when V8 crews will work an 18 hour day – or more – to make sure the cars are race ready.
Big days like this mean that drivers and crews need fuel to get through the day, and that's where the V8 team's catering services comes into play.
Each team has crew dedicated to feeding their hungry men and women, and there are a variety of different ways of doing it.
For example, Paul Morris Motorsport, Garry Rogers Motorsport and Kelly Racing look after their own teams, employing their own cooks and feeding their own team.
Triple Eight and Dick Johnson Racing's crews eat together, as do Ford Performance Racing and Stone Brothers Racing.
To give you an insight into the team's off-track eating habits, Speedcafe.com's Grant Rowley invited himself into Kelly Racing's catering truck/tent to speak to the men responsible for feeding close to 50 track staff (and grab a snack while he was there!).
The video feature includes interviews with V8 Supercars drivers Rick Kelly, David Reynolds and head KR chef Adrian Broom.
See below for Speedcafe.com's Kelly Racing catering video.