500+ for Castrol EDGE Winternationals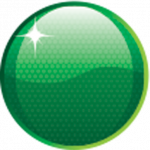 More than 500 racers have entered for Willowbank Raceway's Castrol EDGE Winternationals, which will take place over the Queen's Birthday long weekend (June 10-13).
The largest drag racing event outside of the US, the season-finale of the ANDRA Pro Series has some massive Pro Series fields – including 20 Top Doorlammers, 21 Pro Stocks, 14 Top Alcohol and 13 Top Bikes.
Top Fuel will field eight racers while Pro Stock Motorcycle will have 11, with all Pro Series brackets apart from Pro Stock (16 car field) competing for an eight car field.
One of those eight Top Fuelers will be Darren Morgan, who is looking to clinch the Top Fuel championship.
"We go into the Castrol EDGE Winternationals looking pretty good – we just have to present for qualifying to earn enough points to secure the Championship, although that doesn't take any of the pressure off! The boys are working hard and we're heading there to win," said Morgan.
"The Castrol EDGE Winternationals is the biggest event in Australia and it is the one that we all want to win, so once I strap into the orange beast, the Championship will be completely blocked out – the goal is to get down the strip and show we are the best in the country. Then walk away with the Gold Christmas Tree and the Winternationals Trophy as well."
Willowbank Raceway Managing Director Steve Bettes said the 2011 Castrol EDGE Winternationals, running a Friday to Monday format for the first time ever, would be bursting from start to finish with things to see and do both on and off the quarter-mile.
"With the finalisation of the entry list and more than 500 racers set to take part, you can just feel the excitement building here at Willowbank Raceway," said Bettes.
"With massive fields in a wide range of brackets and event glory on the line and tonnes of action also planned for off-track – the 2011 Castrol EDGE Winternationals is going to be full on, and we can't wait for it to get here!"
For more information on the Castrol EDGE Winternationals including a full entry list please visit www.willowbankraceway.com.au