Winternationals to host history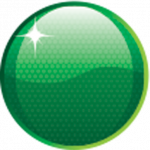 The Castrol EDGE Winternationals will play host to one of the key vehicles of Australian drag racing history when it comes to Willowbank Raceway (June 10-13).
The Bob Keith front-engined dragster was one of six US drag racing machines that toured Australia forty-five years ago for the Australian Dragfest tour – an event often credited with inspiring today's Aussie drag racing scene.
Starting with the original body, the vehicle has been painstakingly recreated by Keith, Willowbank Raceway board member and journalist Lex Swayn, and the original chassis and engine builders.  It is fully functioning, and will be on display during the Queen's Birthday long weekend.
"It has been a lot of fun helping to put the Courtesy Chevrolet Special back together, it has fulfilled a dream and really means more to me than words can say. I want to thank Lex Swayn for making it happen," said Keith.
Swayn said he was looking forward to seeing the finished product after all of the years of hard work to bring the project together.
"It is like opening a time capsule and finding something just as it was 45 years ago, at least as far as the body goes,'' said Swayn.
"And the chassis, motor and all other components have been faithfully re-created, at least as far as is possible nearly half a century after the vehicle raced in Australia.
"What I believe makes this truly authentic is the fact that the very same craftsmen who built the chassis and engine in 1965 have again put this car together, and that makes it about as genuine as you can get in the absence of the original.
"I want people to be able to see the car because drag racing in this country really began with this type of vehicle. The reason I won't race it is because of its tremendous historical value to the sport. If that body was destroyed in an accident that would be the end of it, because while a replacement could be made, you wouldn't be looking at the original body like you can now.
"It might be an American car, but Bob is happy for it to come to Australia because he understands its place in the history of the sport here. Within five years of Bob and his fellow Dragfest racers putting on their show at Surfers, Sydney and Melbourne, drag racing in Australia was unrecognisable, it had grown so much.
"They were the spark that ignited the passion that was already there, but didn't really have any direction, organisation or role models. All of those things fell into place once the Aussies saw six professionally built drag race vehicles put on a show of the like that had never before been seen in this country.''
Queensland drag racing legend Jim Reed (father of current day Top Alcohol racer Steve Reed) said "Most cars were hand-built in people's backyards in the mid 1960s, but when we saw those professionally built dragsters of Bob Keith and the other Americans, and witnessed how fast they were, we just had to be a part of that.''
The Castrol EDGE Winternationals is the largest drag racing event held outside of the US and will be held at Willowbnak Raceway across June 10-13 – for more information, please visit www.willowbankraceway.com.au