Ryan Briscoe makes Indy 500 field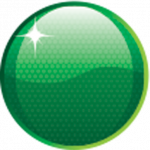 In a dramatic Bump Day at Indianapolis Motor Speedway, Mike Conway and Ryan Hunter-Reay have both failed to qualify for the Indy 500, while Australian Ryan Briscoe snuck into the field for this Sunday's famous race.
Also through into the race are Danica Patrick, Paul Tracy, Graham Rahal and Marco Andretti, who all produced the goods to make one of the most competitive fields in years.
Briscoe was pleased to get his four laps out of the way.
"We did a consistent run in the mid 224s, and it felt solid," he said.
"We made improvements on the car overnight. I just can't tell you how good it feels to get those four laps in. Hopefully, we don't have to be too stressful the rest of the day. I have a great car. I have a great setup."
Conway, who last year ended the race in spectacular style when he flipped his car into the catch fencing, could not get the speed he needed during his three qualifying runs.
Hunter-Reay is another high-profile entrant to miss a spot on the grid. He was eventually bumped out by Andretti, who used the last of his attempts to get to 28th position.
Patrick was also looking like missing the cut. Rain threatened to derail her chances, but when the track reopened in the final hour, she quickly got into gear and set a time good enough for 26th place.
Sam Schmidt Motorsports' Alex Tagliani took pole position in yesterday's Pole Day session, ahead of Ganassi's Scott Dixon and Newman/Haas driver Oriol Servia. Australian Will Power will start fifth.
CLICK HERE for a full wrap on Pole Day.
See below for the full 2011 Indianapolis 500 race line-up
| | | | |
| --- | --- | --- | --- |
| 1 | Alex Tagliani | Sam Schmidt | 227.472mph |
| 2 | Scott Dixon | Ganassi | 227.340mph |
| 3 | Oriol Servia | Newman/Haas | 227.168mph |
| 4 | Townsend Bell | Sam Schmidt | 226.887mph |
| 5 | Will Power | Penske | 226.773mph |
| 6 | Dan Wheldon | Herta | 226.490mph |
| 7 | Buddy Rice | Panther | 225.786mph |
| 8 | Ed Carpenter | Sarah Fisher | 225.121mph |
| 9 | Dario Franchitti | Ganassi | – |
| 10 | Takuma Sato | KV | 225.736mph |
| 11 | Vitor Meira | Foyt | 225.590mph |
| 12 | JR Hildebrand | Panther | 225.579mph |
| 13 | James Hinchcliffe | Newman/Haas | 225.572mph |
| 14 | Bertrand Baguette | Rahal Letterman Lanigan | 225.285mph |
| 15 | Davey Hamilton | Dreyer & Reinbold | 225.250mph |
| 16 | Helio Castroneves | Penske | 225.216mph |
| 17 | John Andretti | Petty/Andretti | 224.981mph |
| 18 | EJ Viso | KV | 224.732mph |
| 19 | Bruno Junqueira | Foyt | 224.691mph |
| 20 | Justin Wilson | Dreyer & Reinbold | 224.511mph |
| 21 | Jay Howard | Rahal/Schmidt | 224.483mph |
| 22 | Tomas Scheckter | KV/SH | 224.433mph |
| 23 | Tony Kanaan | KV | 224.417mph |
| 24 | Simona de Silvestro | HVM | 224.392mph |
| 25 | Paul Tracy | Dreyer & Reinbold | 224.939mph |
| 26 | Danica Patrick | Andretti | 224.861mph |
| 27 | Ryan Briscoe | Penske | 224.639mph |
| 28 | Marco Andretti | Andretti | 224.628mph |
| 29 | Charlie Kimball | Ganassi | 224.499mph |
| 30 | Graham Rahal | Ganassi | 224.380mph |
| 31 | Alex Lloyd | Dale Coyne | 223.957mph |
| 32 | Pippa Mann | Conquest | 223.936mph |
| 33 | Ana Beatriz | Dreyer & Reinbold | 223.879mph |