Reindler to get third different car in three races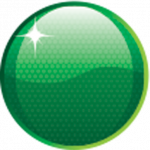 Karl Reindler will compete in his third different chassis in as many meetings during the next V8 Supercars event at Hidden Valley Raceway, Darwin.
The West Australian raced Walkinshaw Racing-built Commodore WR005 at Barbagallo Raceway last month and all but destroyed it in the infamous fireball crash.
At Winton last weekend, the Brad Jones Racing team prepared the oldest car in its possession, WR003.
The team purchased another Walkinshaw shell recently – WR008 – and that is the car he'll race at Hidden Valley.
WR008 was last seen in the hands of Andrew Thompson in Bundaberg Racing colours last year.
Team owner Kim Jones says that 008 will come of the team's jig this week before being prepared in Fair Dinkum Sheds colours for Reindler.
"Eventhough it was race prepared when we got it, we wanted to put it on our jig to see if it's the same as the current stuff that we've got," Jones told Speedcafe.com.
"There's a few little tweaks that we're going to make to the car. It comes off the jig this week and then we'll turn it into a race car.
"Walkinshaws has got a slightly different engine fitment to what we have and a few other bits and bobs. We're just making sure that everything is the same as ours. We thought about getting it ready for Winton, but it would have been rushed. We decided to do the job properly, as the car that Karl drove was very close to being ready."
Jones says that 008 is the same specification to the sister BJR cars of Jason Bargwanna (WR011) and Winton winner Jason Bright (WR012).
"It means that the three cars that we'll run are all the same," he said.
"The chassis from Perth that was damaged will be a long time to fix. Winton was a stop gap measure to get us through so from Darwin onwards, we'll have three cars the same specification, plus two spare chassis."
Jones added that the car damaged in the fire accident will eventually be repaired but is not a high priority.
The Skycity Triple Crown at Hidden Valley will be held on June 17-19.