BJR and FPR withdraw from Winton test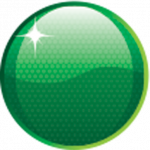 Brad Jones Racing and Ford Performance Racing have cancelled their pre-planned test day at Winton Motor Raceway tomorrow.
After taking victory in Race 11 yesterday, BJR has decided to hold off on its test day due to the threat of wet weather.
FPR has also left the Winton track and headed back to its base at Campbellfield, Victoria, committing to a test after the next round at Darwin's Hidden Valley Raceway.
The only team remaining after the weekend's Winton event is Tony D'Alberto Racing, who will conduct a single-day test, weather permitting.
After a difficult meeting where he finished 26th and 21st, the Wilson Security Racing driver says his team will try some developmental parts tomorrow.
"We have a lot of things that we want to try that we've found over the last couple rounds that we want to confirm," D'Alberto told Speedcae.com.
"We need to get some tyre life out of these soft tyres. We've got bad tyre life, and we've got some development parts that we want to press on with that we haven't been game to do at a race meeting.
"The test gives us a chance to do it away from everybody and get used to it and develop it without the pressure of a race weekend."
D'Alberto, who switched to a FPR-built Falcon chassis this year, says he would have preferred to test alongside FPR, or any other team, but isn't too concerned that he'll be there on his own.
"We would have liked to have another team there. FPR and BJR were going to test, but they've both pulled the pin," he said.
"It would be nice to have a benchmark, but we've just come off a race meeting, so we know where the track is, we know where we struggled and where we need to improve."
The next round of the V8 Supercars Championship will be held at Darwin's Hidden Valley on June 17-19.