World champ boxer samples V8 Supercars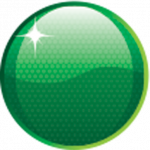 Geale, a self-confessed fan of V8 Supercars, was a guest of the Toll Holden Racing Team, getting an insight to the sport through team drivers James Courtney and Garth Tander.
He enjoyed his first look inside a V8.
"It's the first time that I've actually been ion one of the cars, and it was a tight squeeze," Geale said.
Tander was pleased to have a world champion in the 'Red Corner,' while Courtney said it was nice to have Geale's support.
"He's a good guy to have on your side. If anything's going down, I'll run and stand behind him," Courtney joked.
See below for a video with Daniel Geale and the Toll Holden Racing Team drivers.
Newly-crowned IBF middleweight champion Daniel Geale was a guest at the Winton Motor Raceway today.