Winslow undefeated after Race 3 cancellation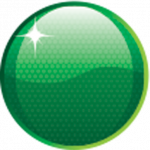 James Winslow has left Winton's opening round of the 2011 Formula 3 Australian Drivers Championship undefeated after Race 3 was cancelled due to heavy rain.
Earlier in the day, the Briton added a dominant Race 2 victory to his Saturday success – extending his points lead to seven over R-Tek Motorsport team-mate Bryce Moore.
Moore did well to recover to third place in Race 2 after being involved in an early incident.
Team BRM driver John Magro touched the back of Moore's Dallara at the final corner while the pair fought for third position. The incident saw Moore spin into Magro's path – with the second bout of contact putting Magro out of the race with broken front-suspension.
Chris Gilmour (Gilmour Racing) benefited from a great start to take second, while Ben Gersekowski (BF Racing) was fourth – the top National class car home.
R-Tek team-mates Josh Burdon and Steel Giuliania were fifth and sixth, while Roman Krumins (BF Racing) rounded out the Race 2 result in seventh.
The 2011 Formula 3 Australian Drivers Championship continues at Hidden Valley Raceway on June 17-20.