What about the fans?! Winton Campers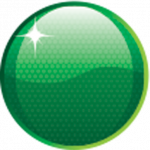 Camping at V8 Supercars events is rarity these days.
Winton Motor Raceway, Queensland Raceway and Bathurst are the only tracks where camping on-site is permitted.
There were days where camping at race tracks was a dangerous past time. So, what's it like to camp at modern day V8 meetings?
At Winton this weekend, Speedcafe.com took its brave pills and went deep into camping territory.
News editor Grant Rowley and his crew survived the camping battle to file this V8 event's video edition of 'What about the fans?!'