Webber: Tyres are making F1 too slow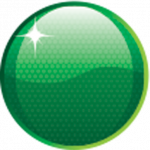 Mark Webber, the pole-sitter for today's Spanish Grand Prix, says that Formula One must be careful with its tyre choices in the future if it wants to remain as the clear pinnacle of the sport.
While the faster-degrading tyres introduced by new supplier Pirelli this season have achieved a long-held goal to increase overtaking, the wear rates have also seen the cars lapping particularly slowly at the end of race stints.
Also expressing concern that the limit on soft tyres can remove potentially race winning players from the equation after qualifying, Webber said that the emphasis on creating a 'show' could hurt the sport.
"We need to be careful in Formula One with our long run pace that we don't get too close to the other categories in terms of lap times," said Webber.
"We still need to be (the) pinnacle, we need to be able to push the cars to the limit throughout a grand prix and have very strong lap times in grands prix, man against the machine, and push the car to the limit.
"So as long as we can keep doing that then that's good, but I (don't) think the long runs on Friday were particularly impressive for a Formula One car round here.
"If you look at a GP3 lap time, I think they did a 1m 38s and some of my laps at the end of my long run were 1m 30s, so eight seconds, and I think the budget's a little bit different.
"We need to keep an eye on that. Pirelli are working hard but we need to make sure the degradation and pace is still of a sensible magnitude and the cars can be put on the limit and not get too far to the showbiz side of things."
Webber hopes  to repeat pole-to-victory performance in the 2010 Spanish Grand Prix, but admits it'll be a much different race this year.
"I think it is a different Barcelona grand prix tomorrow, like we have not seen before," he said.
"For sure there will be a few lead changes, here and there maybe.
"I hope not too many, but if I am in this position coming round the last corner then, of course, I will be happy."