Vettel wins fascinating Spanish Grand Prix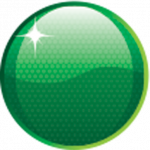 Sebastian Vettel has won a fascinating Spanish Grand Prix, leading home the McLarens of Lewis Hamilton and Jenson Button.
Vettel used precise strategy and withstood immense pressure from Hamilton to secure his fourth win from five races so far this year.
Australian Mark Webber finished fourth.
Vettel's race was compromised in the fourth and final stint when a problem developed with his KERS and threatened to derail his chances.
The KERS on Vettel's can appeared to only work periodically.
In the final laps, on a track renowned for its difficulty to pass on, Hamilton made number of attempts to get by Vettel's handicapped Red Bull into Turn 1. Debris off the racing line ensured that getting past did not happen.
Button finished third after making an awful start and slipping from fifth on the grid to as low as 10th.
An inspired three stop strategy gave Button the edge over Webber and early race leader Fernando Alonso.
Webber finished a quiet fourth ahead, the last of the leading lap runners.
Alonso took fifth after making the best of the start, using the inside dirty side of the circuit to pass Red Bull's front row sitters.
Alonso's pace on the hard tyre was poor, though, and couldn't keep up on home soil.
Mercedes pair Michael Schumacher and Nico Rosberg finished sixth and seventh from Renault's Nick Heidfeld and the Sauber duo of Sergio Perez and Kamui Kobayashi.
The DRS and KERS driver aids proved not as effective as they have at other circuits, although compared to past Spanish GP's at Barcelona, there was more passing.
Enduring a shocker was Felipe Massa. The Ferrari driver never looked in contention, eventually slipping off the road with six laps to go and retiring.
After an impressive qualifying performance (where he put his Lotus into Q2), Heikki Kovalainen crashed at Turn 4 – one of just three DNFs.
Spanish Grand Prix results;
| | | | | | |
| --- | --- | --- | --- | --- | --- |
| Pos | Driver | Team | Laps | Time/Retired | Grid |
| 1 | Sebastian Vettel | RBR-Renault | 66 | Winner | 2 |
| 2 | Lewis Hamilton | McLaren-Mercedes | 66 | +0.6 secs | 3 |
| 3 | Jenson Button | McLaren-Mercedes | 66 | +35.6 secs | 5 |
| 4 | Mark Webber | RBR-Renault | 66 | +47.9 secs | 1 |
| 5 | Fernando Alonso | Ferrari | 65 | +1 Lap | 4 |
| 6 | Michael Schumacher | Mercedes | 65 | +1 Lap | 10 |
| 7 | Nico Rosberg | Mercedes | 65 | +1 Lap | 7 |
| 8 | Nick Heidfeld | Renault | 65 | +1 Lap | 24 |
| 9 | Sergio Perez | Sauber-Ferrari | 65 | +1 Lap | 12 |
| 10 | Kamui Kobayashi | Sauber-Ferrari | 65 | +1 Lap | 14 |
| 11 | Vitaly Petrov | Renault | 65 | +1 Lap | 6 |
| 12 | Paul di Resta | Force India-Mercedes | 65 | +1 Lap | 16 |
| 13 | Adrian Sutil | Force India-Mercedes | 65 | +1 Lap | 17 |
| 14 | Sebastien Buemi | STR-Ferrari | 65 | +1 Lap | 11 |
| 15 | Pastor Maldonado | Williams-Cosworth | 65 | +1 Lap | 9 |
| 16 | Jaime Alguersuari | STR-Ferrari | 64 | +2 Laps | 13 |
| 17 | Rubens Barrichello | Williams-Cosworth | 64 | +2 Laps | 19 |
| 18 | Jarno Trulli | Lotus-Renault | 64 | +2 Laps | 18 |
| 19 | Timo Glock | Virgin-Cosworth | 63 | +3 Laps | 20 |
| 20 | Jerome d'Ambrosio | Virgin-Cosworth | 62 | +4 Laps | 23 |
| 21 | Narain Karthikeyan | HRT-Cosworth | 61 | +5 Laps | 22 |
| Ret | Felipe Massa | Ferrari | 58 | +8 Laps | 8 |
| Ret | Heikki Kovalainen | Lotus-Renault | 48 | Accident | 15 |
| Ret | Vitantonio Liuzzi | HRT-Cosworth | 28 | +38 Laps | 21 |
World Championship points;
| | | | |
| --- | --- | --- | --- |
| Pos | Driver | Team | Points |
| 1 | Sebastian Vettel | RBR-Renault | 118 |
| 2 | Lewis Hamilton | McLaren-Mercedes | 77 |
| 3 | Mark Webber | RBR-Renault | 67 |
| 4 | Jenson Button | McLaren-Mercedes | 61 |
| 5 | Fernando Alonso | Ferrari | 51 |
| 6 | Nico Rosberg | Mercedes | 26 |
| 7 | Nick Heidfeld | Renault | 25 |
| 8 | Felipe Massa | Ferrari | 24 |
| 9 | Vitaly Petrov | Renault | 21 |
| 10 | Michael Schumacher | Mercedes | 14 |
| 11 | Kamui Kobayashi | Sauber-Ferrari | 9 |
| 12 | Sebastien Buemi | STR-Ferrari | 6 |
| 13 | Adrian Sutil | Force India-Mercedes | 2 |
| 14 | Sergio Perez | Sauber-Ferrari | 2 |
| 15 | Paul di Resta | Force India-Mercedes | 2 |
| 16 | Jaime Alguersuari | STR-Ferrari | 0 |
| 17 | Rubens Barrichello | Williams-Cosworth | 0 |
| 18 | Jarno Trulli | Lotus-Renault | 0 |
| 19 | Jerome d'Ambrosio | Virgin-Cosworth | 0 |
| 20 | Heikki Kovalainen | Lotus-Renault | 0 |
| 21 | Pastor Maldonado | Williams-Cosworth | 0 |
| 22 | Timo Glock | Virgin-Cosworth | 0 |
| 23 | Narain Karthikeyan | HRT-Cosworth | 0 |
| 24 | Vitantonio Liuzzi | HRT-Cosworth | 0 |