V8 commission structure taking shape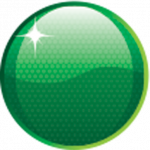 V8 Supercars' decision making structure will become clearer tomorrow in the first board meeting since the sale of the business.
In the wake of the sale of 60 percent of V8 Supercars to Archer Capital, the current board will be reduced from eight members to five, while a separate commission will be instated to advise the board on racing rules, regulations and formats.
Speedcafe.com understands that the commission will be made up of eight members, including a chairman, three or four team owners/principals, two V8 Supercars representatives and an independent member.
It is expected that the board will handle most of the commercial decisions of the sport, although there will be some cross-over with the commission.
The board proper, which will focus on the sport's commercial issues, will feature Tony Cochrane (V8 chairman), Roland Dane (Triple Eight Race Engineering owner), Brad Jones (Brad Jones Racing), Andrew Gray and Brad Lancken (Australian Motor Racing Partners).
Current board members Dane and Jones are set to continue in their positions as they are in the first year of the maximum two-year tenure, while Tim Edwards (FPR team principal) and Ross Stone (Stone Brothers Racing co-owner), who are both in the second year of their tenures, should be first in line to move across to the commission.
According to Edwards, the teams are looking forward to the new decision making process.
"Everyone is so excited about the new structure," Edwards told Speedcafe.com.
"We all think it is going to improve the way the business runs.
"The board will now be able to get on with running the business, and let the commission worry about the technical and sporting side.
"That's why everybody is so positive about it. It's a much better structure to take the business forward."
The current board will meet for the final time tomorrow. With the sale of the business already confirmed, Gray and Lancken will be guests at the meeting, where the details of the new commission will be discussed.
"We've agreed to get the sale done, but there's still some finalisation stuff going on, and then the commission details will start on Monday," Ross Stone explained.
"Monday is the monthly board meeting, which has been scheduled for a long time.
"One of the agenda items is the new commission."