Ambrose narrowly misses All-Star race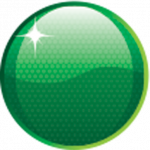 Marcos Ambrose has missed out on a place in the Sprint All-Star race at Charlotte by the smallest possible margin after finishing third in the Sprint Showdown.
Needing to finish inside the top two to progress to the $1million non-points All-Star event, Ambrose was beaten in the 40 lap Showdown by David Ragan and Brad Keselowski.
With Dale Earnhardt Jr winning the fan vote as expected, Ambrose will now watch the All-Star event from the sidelines.
Despite the disappointment, Ambrose said he was happy to have shown great speed in the closing stages, and honoured that Edsel Ford, the grandson of Ford Motor Company founder Henry Ford, watched the race with his team.
"It was great that Edsel Ford stood on my box," said Ambrose after the race.
"I've got Ford blood in my body, but that stings finishing third and chance for a million bucks to win the big race.
"We'll take a lesson out of this and be better the next time. We were the fastest car at the end, so we learned a lot.
"We were just unlucky. We seemed to have the wrong starting lane each time and I just had to keep fighting back through spots.
"We got there, but not fast enough. It was a real shame for us."
In other NASCAR news, Kimi Raikkonen is set to make his NASCAR Nationwide Series debut next weekend at Charlotte.
It is understood that the entry will be a collaborative effort between Joe Nemechek's NEMCO Motorsports and Kyle Busch Busch Motorsport – the team which Raikkonen made his Camping World Truck Series debut this weekend.
Raikkonen finished 15th on Friday night, and will use NEMCO's owner points to ensure his place in the Nationwide field.