Kiwi Mitch Evans wins maiden GP3 race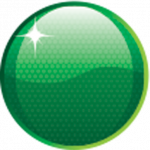 New Zealander Mitch Evans has won his first motor race of european soil, winning the first GP3 race at Barcelona.
Driving for MW Arden, a team part owned by Australian F1 driver Mark Webber, took pole position in this morning's qualifying session before the 16-year-old rookie held his own for a lights-to-flag win. It was also MW Arden's first GP3 Series win.
James Calado (Lotus ART) finished second from Aaro Vainio (Tech 1).
Evans pulled out a 2.5 second lead over Calado, eventually winning by just under 2s. He was delighted to take his first victory.
"It's very satisfying to score a victory so early in my GP3 career and I'd like to extend a big round of thanks to the team for all its hard work," Evans said.
"I was hoping to start the race cleanly and maintain my advantage through the first two corners, but I didn't get off the line particularly well and was neck and neck with Caldarelli into Turn One.
"I was on the outside, but managed to outbrake him and pull away to build up a decent lead. After that I put my head down for a few laps to increase my advantage, then went into tyre-saving mode to bring the car home safely. I'm really happy with the way things went. The only downside is that I have to start eighth tomorrow, but I can live with that little difficulty. I don't know what track conditions will be like, but the target will be to pick up a few places and finish in the points."