Johnson docked 50pts for SC infringement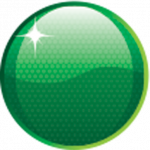 Steven Johnson's strong weekend at Winton has been soured, with stewards taking 50 points from the Jim Beam Racing driver's points tally after Race 10.
An investigation after the race, in which Johnson finished third, deemed that the #17 Ford "failed to maintain the prescribed speed after the Safety Car lights were extinguished."
Johnson had been controlling the Lap 5 restart at the time, having taken the lead of the race on the opening lap.
The penalty drops Johnson one position to 10th in the points standings.
Team manager Malcolm Swetnam was disappointed with the penalty, but was happy to cop it on the chin.
"We were penalised for not maintaining a consistent speed after the Safety Car pulled off," he said.
"It's something you'd prefer not to have, but we're focussing on the podium (finish) and the fact that the car has been competitive for most of the season."
Former team-mate James Courtney famously fell foul of the Safety Car restart regulations during last year's Armor All Gold Coast 600, with Jim Beam Racing denied a certain race win thanks to a late drive-through penalty.