Carl Edwards wins $1million All-Star race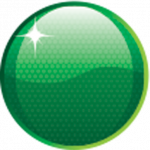 Roush Fenway Racing's Carl Edwards is $1million richer after winning NASCAR's non-championship All-Star race at Charlotte Motor Speedway.
Edwards' success marked the eighth different All-Star race winner in the last eight years.
After emerging from the last pitstop in the lead, the Aflac Ford led the entire 10 lap final segment to beat home Kyle Busch, David Reutimann, Tony Stewart and Greg Biffle.
"The key to winning this race are the guys behind me," said Edwards after the race, gesturing toward his pit crew.
"(Crew chief) Bob Osborne and my guys — especially the guys on pit road — they could have dropped the ball. That's all the pressure in the world on those guys.
"They performed a flawless pit stop, and we got out in front of Kyle.
"He is a bear on those restarts, and if we had started behind him, I think it would have been really tough. It's unbelievable."
Edwards celebrated his win by spinning through the infield grass on the slowdown lap, which saw the front clip of the Roush Fusion sustain considerable damage as it dug into a drain.
Edwards will now aim to repeat Kurt Busch's 2010 feat of winning Charlotte's All-Star and Coca-Cola 600 races on consecutive wins.