Bright takes thrilling Race 11 at Winton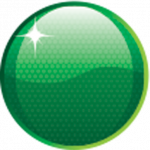 Jason Bright has taken a thrilling Race 11 under threatening skies at Winton Motor Raceway.
While the rain did not arrive until after the race, Bright stormed through the field in the final ten laps – taking the lead from Jamie Whincup with just four remaining.
Starting from eighth on the grid, Bright played the long game on strategy, not making his first stop until Lap 25 (four laps after Whincup), before stopping for the final time with just 20 laps to run.
While Whincup, Garth Tander and Michael Caruso dominated the majority of the race, Bright's strategy meant that the Team BOC Holden passed all three of his rivals in the final five laps.
Whincup and Tander held on for second and third respectively, after shadowing each other throughout the 67 lap event, while Shane van Gisbergen, Fabian Coulthard, Caruso, Craig Lowndes, Steven Johnson, James Moffat and Steve Owen rounded out the top 10.
Pole-sitter Mark Winterbottom led the early laps, before Whincup and Tander made it past the factory Ford driver on Laps 12 and 13 respectively.
Tander's first pitstop came on Lap 21, two laps after Whincup's, and saw the Toll HRT Commodore rejoin behind the two Fujitsu Racing Commodores.
Lee Holdsworth and Caruso played the 'under-cut' strategy throughout the day, pitting earlier than their rivals in order to gain track position.
Tander was the fastest man on track in the second stint, moving past the Fujitsu entries on Laps 25 and 26, before eventually taking Whincup on Lap 31.
TeamVodafone turned the tables however when the pair pitted together 14 laps later, with Tander rejoining behind Whincup and the ever present Caruso.
Caruso's strategy hurt in the closing laps, allowing van Gisbergen and Coulthard to move by – with the Bundaberg Holden snatching fifth place at the finish line.
Winterbottom struggled with tyre life all day and finished a dismal 19th, one place behind Ford Performance Racing stable-mate Paul Dumbrell.
Fortunes were even worse for fellow FPR pilot Will Davison, whose race was effectively over on the third lap when he spun in the mid-pack at Turn 7.
The incident caused the race's one and only Safety Car, and saw the cars of Todd Kelly, Russell Ingall and James Courtney also suffer significant damage.
CLICK HERE for the 2011 V8 Supercars Championship points standings after 11 Races.

See below for the full Race 11 result
| | | | | | |
| --- | --- | --- | --- | --- | --- |
| Pos  | Competitor/Team           | Driver              | Vehicle             | Laps |     Race Time |
| 1   | Team BOC                  | Jason Bright        | Holden Commodore VE2 |   67 | 01:40:15.5814 |
| 2   | TeamVodafone              | Jamie Whincup       | Holden Commodore VE2 |   67 | 01:40:17.1800 |
| 3   | Toll Holden Racing Team   | Garth Tander        | Holden Commodore VE2 |   67 | 01:40:18.5452 |
| 4   | SP Tools Racing           | Shane Van Gisbergen | Ford Falcon FG      |   67 | 01:40:18.8437 |
| 5   | Bundaberg Racing          | Fabian Coulthard    | Holden Commodore VE2 |   67 | 01:40:27.1401 |
| 6   | Fujitsu Racing GRM        | Michael Caruso      | Holden Commodore VE2 |   67 | 01:40:27.1606 |
| 7   | TeamVodafone              | Craig Lowndes       | Holden Commodore VE2 |   67 | 01:40:31.8691 |
| 8   | Jim Beam Racing           | Steven Johnson      | Ford Falcon FG      |   67 | 01:40:32.9092 |
| 9   | Jim Beam Racing           | James Moffat        | Ford Falcon FG      |   67 | 01:40:33.1378 |
| 10  | VIP Petfoods              | Steve Owen          | Holden Commodore VE2 |   67 | 01:40:43.1635 |
| 11  | Pepsi Max Crew            | Greg Murphy         | Holden Commodore VE2 |   67 | 01:40:48.0821 |
| 12  | Mother Energy Racing | Jonathon Webb       | Ford Falcon FG      |   67 | 01:40:52.0889 |
| 13  | Lucky 7 Racing            | Tim Slade           | Ford Falcon FG      |   67 | 01:40:54.0071 |
| 14  | Jana Living Racing        | Jason Bargwanna     | Holden Commodore VE2 |   67 | 01:40:55.1803 |
| 15  | Fujitsu Racing GRM        | Lee Holdsworth      | Holden Commodore VE2 |   67 | 01:40:55.5533 |
| 16  | Irwin Racing              | Alex Davison        | Ford Falcon FG       |   67 | 01:40:56.3219 |
| 17  | Jack Daniel's Racing      | Rick Kelly          | Holden Commodore VE2 |   67 | 01:40:56.3534 |
| 18  | The Bottle-O Racing Team  | Paul Dumbrell       | Ford Falcon FG       |   67 | 01:40:56.7817 |
| 19  | Orrcon Steel FPR Falcon   | Mark Winterbottom   | Ford Falcon FG      |   67 | 01:40:58.8762 |
| 20  | Stratco Racing            | David Reynolds      | Holden Commodore VE2 |   67 | 01:41:06.0142 |
| 21  | Wilson Security Racing    | Tony D'Alberto      | Holden Commodore VE2 |   67 | 01:41:15.9350 |
| 22  | Gulf Western Oil Racing   | Warren Luff         | Holden Commodore VE2 |   67 | 01:41:29.2144 |
| 23  | Fair Dinkum Sheds Racing  | Karl Reindler       | Holden Commodore VE2 |   67 | 01:41:31.4675 |
| 24  | Trading Post FPR Falcon   | Will Davison        | Ford Falcon FG      |   61 | 01:41:07.4827 |
| 25  | Toll Holden Racing Team   | James Courtney      | Holden Commodore VE2 |   60 | 01:40:41.6235 |
| DNF | Triple F Racing           | Dean Fiore          | Ford Falcon FG      |   15 |    24:05.0146 |
| DNF | Jack Daniel's Racing      | Todd Kelly          | Holden Commodore VE2 |    2 |     3:00.7803 |