Bright eyes Whincup's championship lead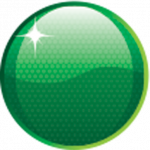 Jason Bright believes that he can win the 2011 International V8 Supercars Championship after taking out Race 11 at Winton today.
Just three weeks after breaking through for Brad Jones Racing's first V8 Supercars Championship race victory at Barbagallo Raceway, Bright charged through the field in the closing laps of Race 11 due to a superior tyre strategy.
CLICK HERE for Speedcafe.com's race report
The results have seen Bright move from 11th to fourth in the championship in the space of a month.
While the Team BOC Commodore driver is currently 321 points behind leader Jamie Whincup, Bright believes that the title is a possibility for his ever-improving team.
"I keep saying that there is nine or ten things you have to have right in this category and qualifying and starts were our last two. When we can win from eighth it means we are doing pretty well," he said.
"We are still improving all the time. This bloke (Whincup) has got a fair lead on everyone so it's going to take a long championship to catch up. If we can rack up a few more wins and put a bit of pressure on anything is possible."
Bright appears to be revelling in the 'family' atmosphere at Brad Jones Racing, and was joined by sidelined team-mate Jason Richards on the podium today – with 'JR' accepting the winning team's trophy on behalf of the Albury based squad.
"It's one of the smallest teams on pit lane and one of the closest," said Bright of his crew.
"(Jason Richards) is one of the fiercest competitors I've had as a team-mate. He works incredibly hard and he's still there as much as anyone. We just want to see him get better and get back out here.
"I was pretty convinced that at some stage we were going to share the front row a few times and get on the podium. It's a shame that he is not racing because he would be up here for sure."
The V8 Supercars Championship continues at Hidden Valley Raceway on June 17-19.