Winslow returns to Aus F3 with a bang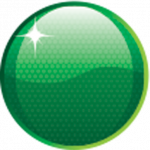 James Winslow has made the perfect comeback to the Formula 3 Australian Drivers Championship by taking out Race 1 at Winton today.
The 2008 champion dominated the opening encounter of the season after beating pole-sitter John Magro off the start.
A series of lap-record breaking laps early in the race established Winslow a comfortable three-second buffer over Magro – a margin he wouldn't lose. 
Winslow's victory was his ninth career win, and the first ever for the R-Tek Motorsport squad that this year has entered two cars in each of Formula 3's two classes.
He also broke the 2003 F3 lap record at the Winton circuit, held by now-V8 Supercar racer Michael Caruso – with the new benchmark standing some eight-tenths quicker at 1m16.8213 seconds.
After travelling 16,000 kilometres from the United States to compete this weekend, Winslow said today's result was worth the effort.
"It's really good to be back on track here, the cars are fantastic and I really love driving them," he said.
"R-Tek gave me a great car. We tried a few things yesterday and then some more today and it really paid off. I made a good start and pushed hard because I could see John there a few tenths back all the time, pushing me along, so I needed to keep the pace up.
"I also knew that if the lap record was going to go this weekend it was going to be today, so I was pushing very hard."
Magro was a safe second, whilst Bryce Moore survived a late-race off at the final corner, after experiencing some steering-related issues, to finish the race third and score his first ever Gold Star race podium finish.
Chris Gilmour made an ominous start to his 100th Australian Formula 3 race – stalling his Dallara F307 before coming through the field to finish in the same place he started.
"I knew my 100th race would be memorable for one reason or another," said Gilmour.
"As it is, it's because I stuffed the start for about the second time ever. I cruised home from there to look after my tyres for tomorrow's races. I just wanted to get some points because it's a long year."
Behind Gilmour, an entertaining battle between Steel Guiliana and Josh Burdon was waged for honours in the F3 National Class and the Forpark Australia F3 Scholarship.
Burdon gained the ascendancy early before Guiliana made a strong move up the inside at turn one to retake the position.
After dropping away from his team-mate in subsequent laps, Burdon rallied late and got to within a car-length at the finish.
After a promising start, Queenslander Ben Gersekowski suffered clutch problems on his similar Scholarship car that dropped him down the order at the finish, finishing behind his BF Racing teammate Roman Krumins.