Storm brewing over diffuser rules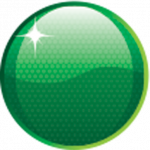 The leading Formula One teams could be protested for running off-throttle blown diffuser systems in this weekend's Spanish Grand Prix.
The FIA and the teams have debated the legality of the systems in recent days, which utilise spark timing alterations to ensure a constant flow of exhaust gasses to the diffuser even when the drivers are off-throttle.
While it is believed that Red Bull Racing has been utilising the downforce-increasing concept since last year, the FIA is understood to have become concerned by the recent increase in effectiveness of the systems.
Speaking in Barcelona, FIA technical delegate Charlie Whiting told the media that teams not running the systems, including Virgin Racing and Hispania, could protest the result on Sunday.
"It is always a possibility," said Whiting of a protest.
"I've made that clear to the teams that it could happen and then we will take it to the stewards in the normal way.
"We have always maintained in all of our technical directives that we have sent for many years now that this is merely the opinion of the technical department, and anyone is free to challenge it in front of the stewards.
"It doesn't happen very often but it has happened in the past."
Meanwhile, the FIA has announced that two Downforce Reduction System activation zones will be used from the Canadian Grand Prix onwards, after utilising just one zone in the opening races.
This weekend sees a V8 Supercars/Formula One double-header. See below for Speedcafe.com's Race Guides for insight into all of the weekend's action.