Judgement Day … at Winton Raceway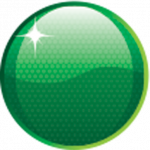 The Rapture is coming! Or so says one US fundamentalist preacher who believes that at 6pm today in each of the world's regions, the Rapture will happen and the good Christians will be beamed up to heaven.
If you're reading this after 6pm, we're all OK.
If the earth does begin to cave in though, some of the V8 Supercars fans won't be fussed in the slightest – they're happy to be enjoying the action at Winton Motor Raceway.
See below for Speedcafe.com's exclusive video with the fans at Winton, giving us their thoughts on Judgement Day …