Ingall and Supercheap assess 2012 options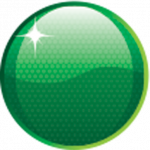 Russell Ingall and sponsor Supercheap Auto are both considering their options for 2012, with team owner Paul Morris admitting that it is Ingall who controls the auto retail giant's destiny in the sport for next season.
After a four-year tenure with Paul Morris Motorsport, Ingall's driving deal ends this year.
Also up for renewal is the team's sponsorship with Supercheap Auto, as well as its deal with GM Holden.
Ingall has a close and long-standing relationship with Supercheap Auto and its management. He says that the relationship is so tight, that where ever he goes, Supercheap will follow.
Ingall, who at 47 is the oldest driver in the V8 Supercars Championship field, says that he and Supercheap will be together again in 2012, if they can find the right fit with a team.
"Everything is up at the end of this year – Supercheap Auto, Holden and my deal with PMM," Ingall confirmed to Speedcafe.com.
"We're going to have to sort out things soon. Supercheap has indicated that they'd like to go with me again. They want to stay with me, which is nice. They are very happy, even though the on-track results have been less than satisfactory this year.
"We've worked very hard off the track, and their share price keeps going up!
"They're a good, strong company and they like what I'm doing for them, which is a nice response.
"I know I've got them onboard. I'd obviously love to stay with Holden, and the rest of it is up in the air. That's where we're at."
Ingall, Supercheap and Paul Morris Motorsport joined forces in 2008 following Ingall's successful tenure at Stone Brothers Racing, which saw him win the 2005 V8 Supercars championship.
Now into the fourth year of the partnership, Ingall says Supercheap Auto is in the sport for the long haul.
"It's Supercheap's call. It's their money," Ingall told Speedcafe.com.
"They have the final say on where they want it to go. We'll just have to wait and see where the next few months take us and look at some of the options.
"They're definitely staying in the sport. They want to be involved in the racing side of it, and they also have a major involvement in Bathurst, which they've also renewed."
PMM team owner Morris confirmed to Speedcafe.com that Ingall holds the key to Supercheap's future with his team.
"At the end of the day, it's Russell's call. He controls what they do and where they go," Morris told Speedcafe.com.
"Would I love to see them hang around? Yeah, for sure. They 're good to have in our team, their money is genuine, they're all good people, and Russell is fun to hang around with.
"But they're not getting results, so they're going to have to change the mixture somewhere. It's either the driver, the team or the car. Someone has to be accountable."
While Ingall and Supercheap have achieved a lot off the track, on-track results have been few and far between. His last podium came at Queensland Raceway in 2009.
For the PMM/Ingall/Supercheap combination to competitively move forward, a greater injection of cash is needed.
"They've only got enough money to get themselves into trouble, not out of it," Morris said.
"The money they spend isn't even half of what Vodafone spends. A fair bit of my own money goes in to make sure that thing runs around the best it can."
Ingall said that he was determined to deliver better results than his current results for both himself and Supercheap, confirming that retirement is not on his list of options at season's end.
"They've got a big investment in the sport but they want results and depending when and if I leave the sport, I don't want to go out on the results I've had this year," Ingall told Speedcafe.com.
"I think I deserve a lot better than what I've had this year in the way of results.
"I've got at least one more year. (I'll drive) where ever is going to be the best opportunity to give Supercheap Auto and Russell Ingall the best chance of winning races, not just podiums. That's where it is heading.
"I'd like to think I can still do it. I haven't woken up and forgotten how to drive a car. We were quick at Wannaroo (Barbagallo), and we were quick in the practice sessions (at Winton) as well. We know what we did wrong in the races that cost us a results, and we're going to have good results for the rest of the year.
"There's a lot of tracks that I like that are coming up. We will stand on the podium before the year is out. That's a good sign. I haven't lost the edge, I haven't lost the will to run fast and be competitive, and I still enjoy getting in the car and turning the keys."

This weekend sees a V8 Supercars/Formula One double-header. See below for Speedcafe.com's Race Guides for insight into all of the weekend's action.